It was time to go. We woke up that morning, called the kids out of school for the day, and loaded up the car to head to the hospital. Here we are, all ready to go: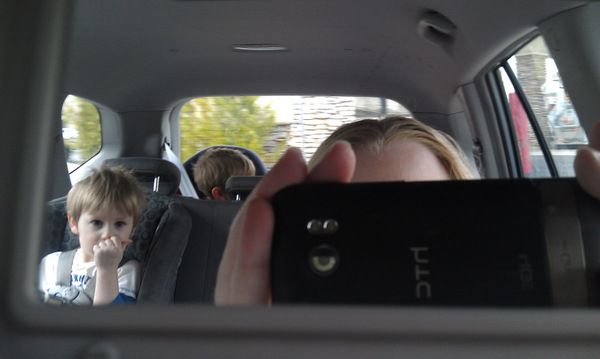 I had taken the time a week or so ago to work out a way to fit four car seats/booster seats into my little bean of a car. Hard to believe that this: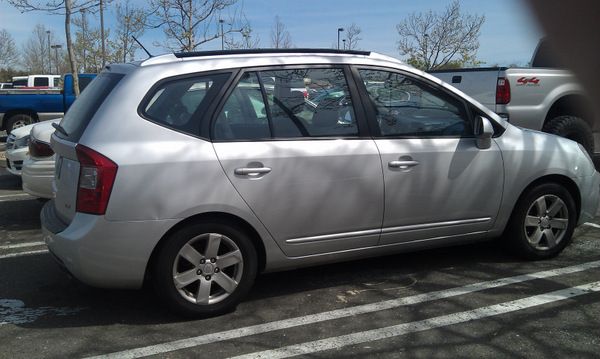 is a seven passenger vehicle.
It took some trial and error, since only booster seats can go in the very back and the split in the middle seat is not quite big enough for two car seats, but I finally got it all figured out.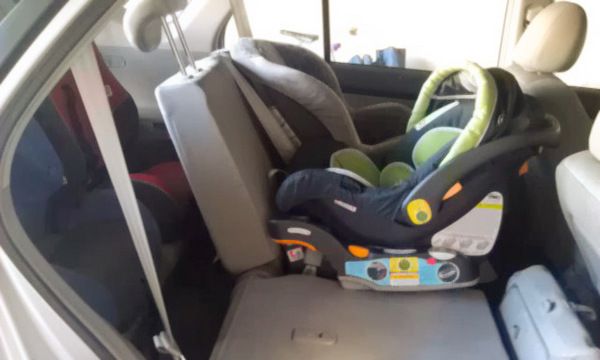 After loading everyone in, we headed to the hospital.
For him, not me.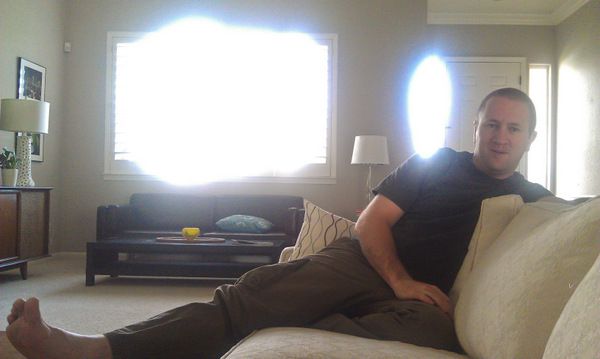 My husband had a hernia scheduled to be repaired last week. We dropped him off at the hospital for the outpatient surgery and hung out in the relentless rain in the car while we waited. The kids had free roam of the car and I got to spend the day reclined, watching my shows on Netflix. Not a bad way to spend a day, and much less germ-laden than the small hospital waiting room.
Finally, he was released and we got ready for the three hour ride home. This is the part that I wish I could have fast-forwarded over; that ride home was so miserable and long for my husband! I could see the pain radiating from his being with every bump in the road. And the pouring rain didn't help the situation. Longest car ride ever.
But we made it home, the surgery went smoothly, and all is well.
He'll be out on disability for a while. He'll be home for the next three weeks while we wait for my turn to head to the hospital. I'm 37 weeks now, and the doctor says this little man will come at any time. Good thing, because I'm running out of room. Actually, I ran out of room a week ago. Now it's just cruel and unusual punishment trying to fit a meal in there.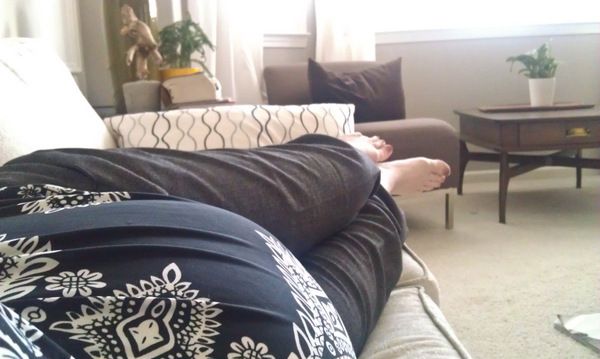 My husband will most likely be home for a couple of weeks after the baby is born, too. Not a bad set-up! I don't know how much help he will be, since he spends the majority of the day in bed and can barely make it down the stairs at this point. The two of us trying to get up in the morning is a preview of our 90 year old selves. There's nothing elegant about the waking/rising process. And at the end of the day, we compare aches and pains.
At the very least, after the baby comes I can lay him on the couch next to my invalid and run to the store kid-free.
And that is a very good thing!