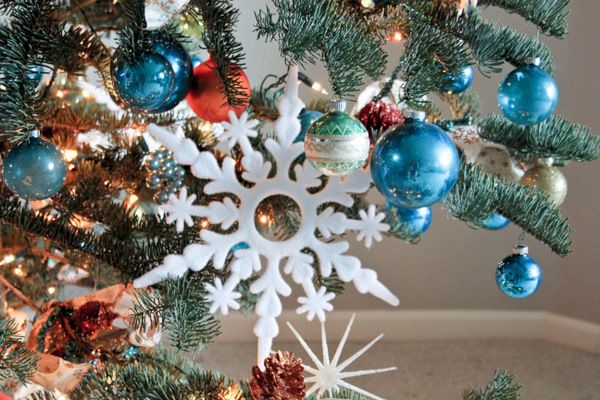 Our family did a first this year — instead of visiting Home Depot, we went out to a farm at Apple Hill to cut a fresh Christmas tree.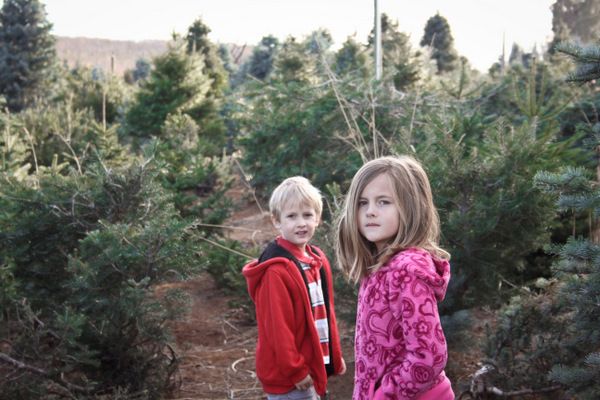 Dirt and sticks? Perfection.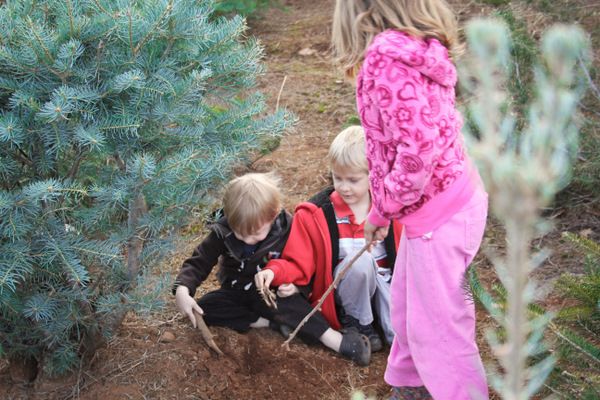 In keeping with the blue and green theme from
the table bow
,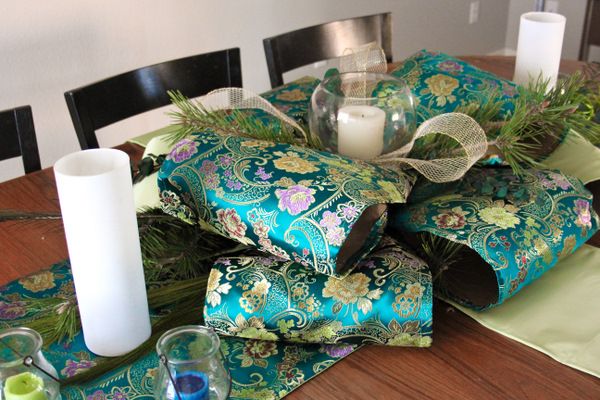 I used our massive collection of blue ornaments on the tree this year.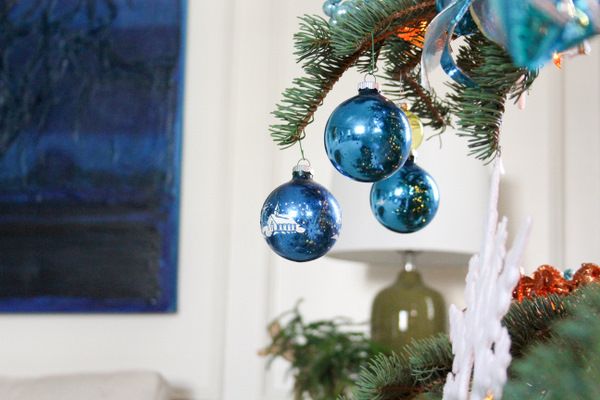 We inherited a mountain of boxes containing these old globes when my husband's grandma upgraded to a more colorful version.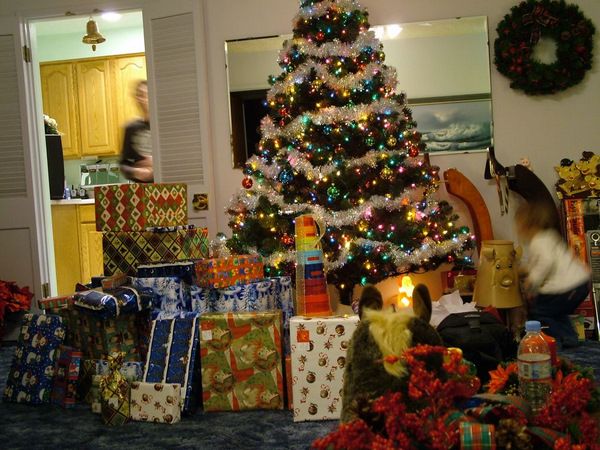 For years her tree was covered in blue ornaments and draped with mounds of silver tinsel. We would meet for Christmas at her house and cram into her living room that was not quite large enough to accommodate all of us (on these very couches, coincidentally,) and the overwhelming pile of gifts. And dogs.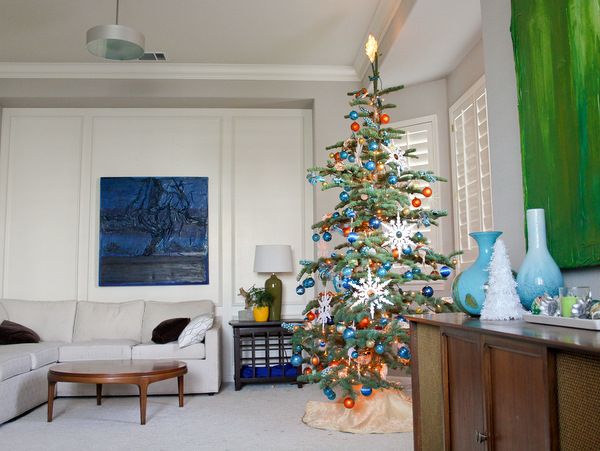 This tree's for you, Great Grandma B!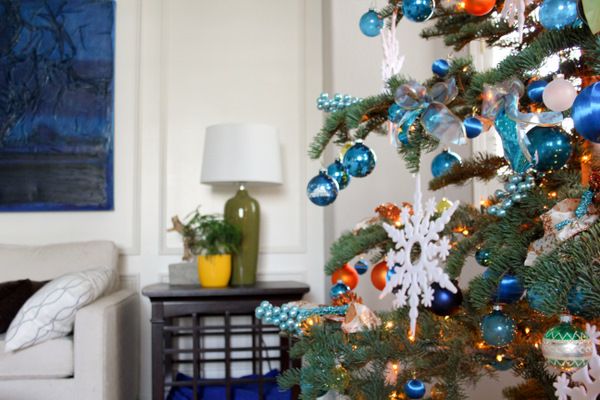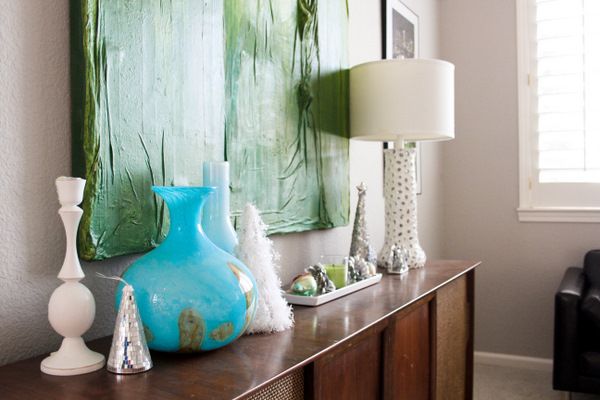 My mother-in-law's mom was a fantastic lady. One day toward the end of her life, while the rest of the family was busy talking, she called for me from the bed that had been set up in a room adjoining the living area. I went in and we joked for a few minutes. She paused, then told me point blank that I should only have three children. "Three is a great number," she advised me. "Any more than that is just too much. So stick with three."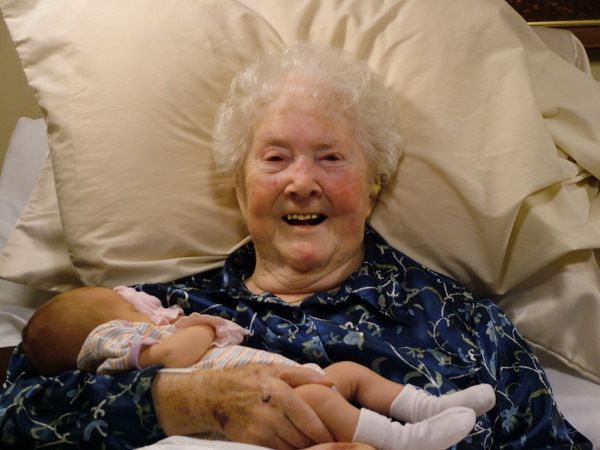 I miss her directness and honesty! Sorry, Great Grandma, #4 is on his way, difficult or not. :)
I'm sure she'll understand.
At least,
I hope so!
(That's link to my firefighter's favorite picture of her, flipping off the camera, no less.)
But if I have to be haunted by someone for not following her last words of advice to me, I choose Great Grandma B! I'll break out a crossword puzzle and turn on Dancing With the Stars for her and we'll have a grand time.