Children turning 5 have it all. Simple birthdays are enchanting, every toy is awesome, kids are nice in general, school is fun, Mom and Dad provide food and drink when needed, yet a 5 year old is mature enough to do things independently and begin to feel the joy of being in control and mastering skills. The possibilities of the world all seem to be attainable. You wanna be an astronaut who wears a pink tutu when you grow up? Sure, no problem! A five year old can gaze with wonder at the future from the security and comfort of a world where everyone smiles. Life is all about feeling loved and having fun.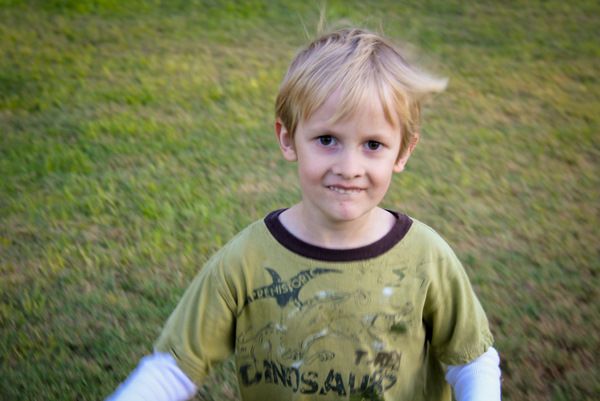 We celebrated my Kindergartner's 5th birthday this weekend. I was worried that he would feel slighted, since I really couldn't do much this year due to the morning sickness. There were no party favors, fancy decorations, finger foods, or games. Instead of having a friend party, he chose to have just a family party and go miniature golfing. Thank goodness!! That made preparing for his birthday much more manageable for me.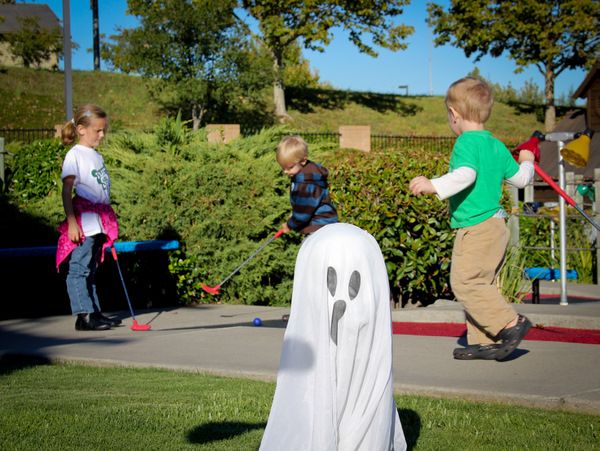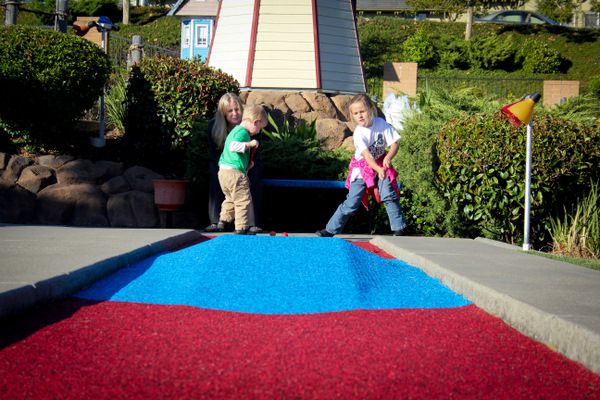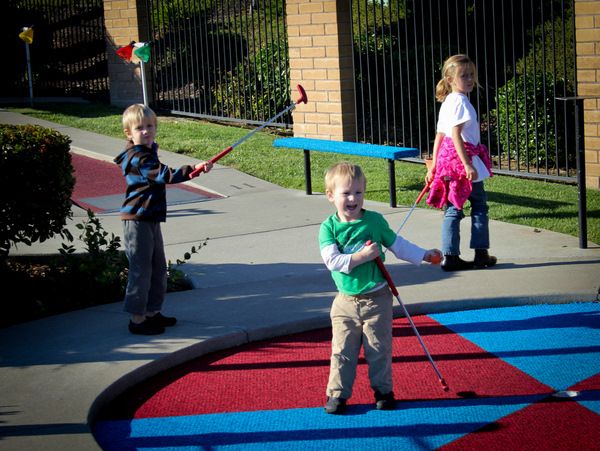 (Playing miniature golf with young children is dangerous!)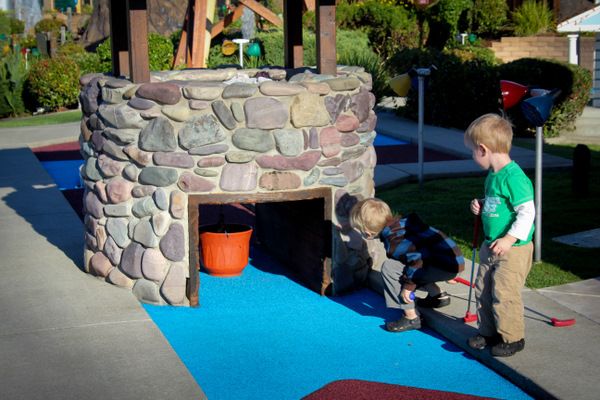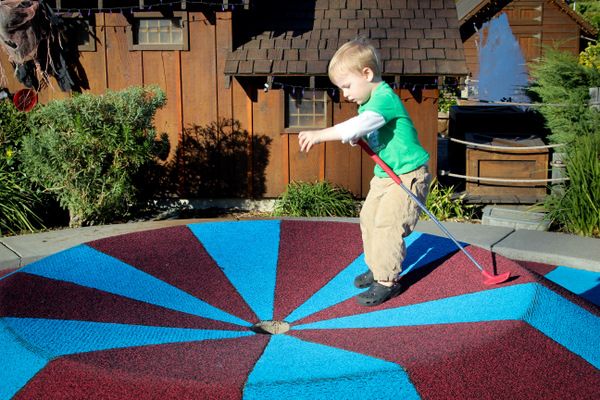 Cheater!
The birthday boy did manage to make one legitimate hole in one: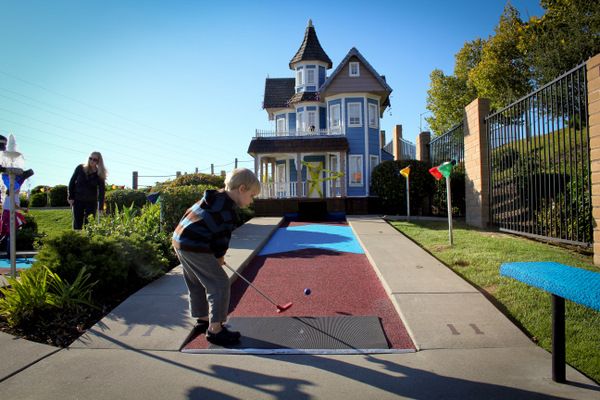 Even though there weren't tons of kids and a big event, he still thought it was the best day ever. I always worry for nothing. His class celebrated his birthday at school, we went golfing, and at home there were balloons, a cake, and presents to open. That's all he cared about. I bought flowers and some fall decorations, but those were more for me. He totally didn't care. He didn't even mind that we celebrated his birthday a day late since his dad had to work. It didn't take much to make him feel like the king of the day.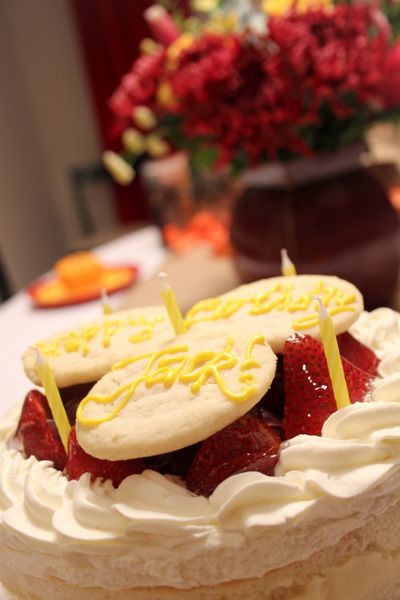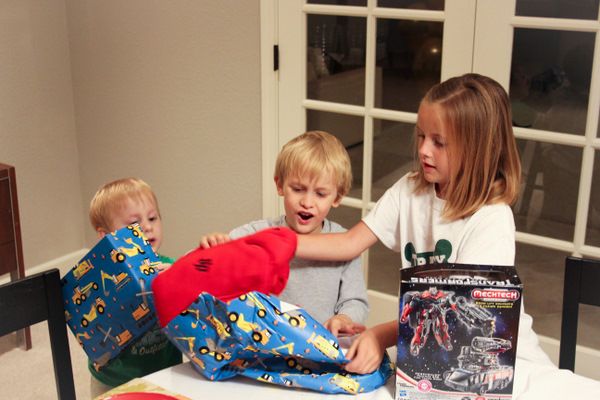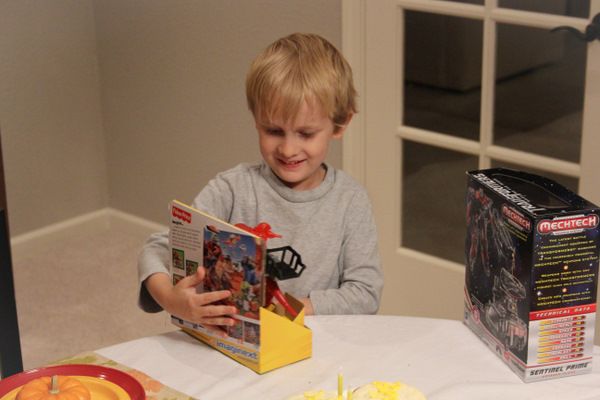 My over-zealous little present delivery guy: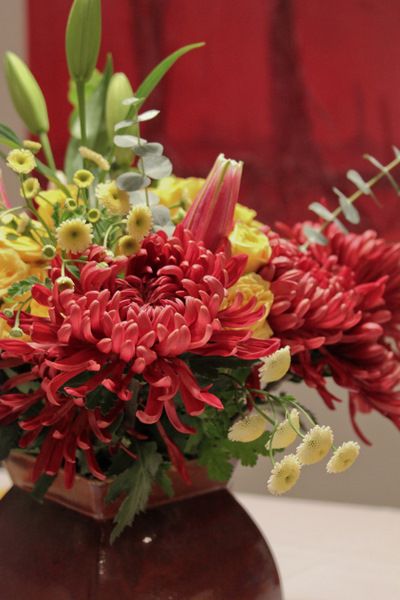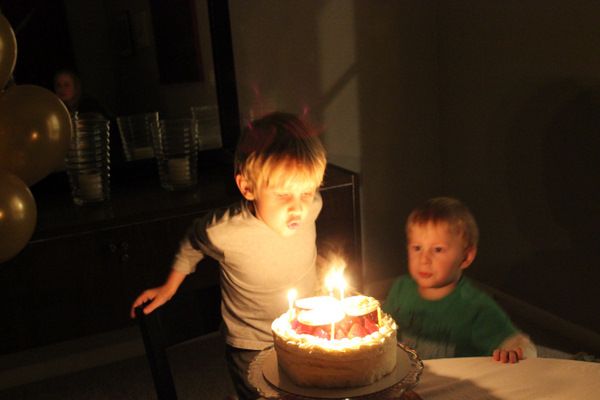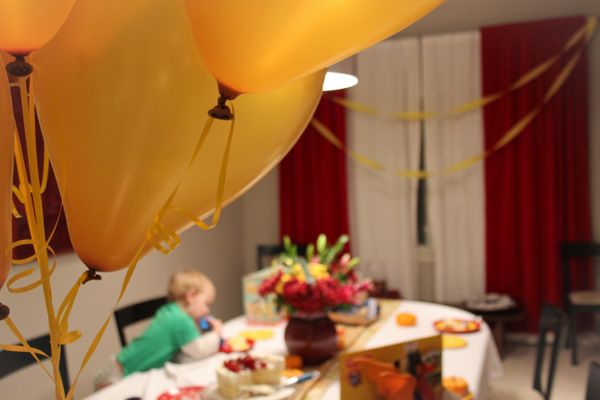 "You wan cookie?"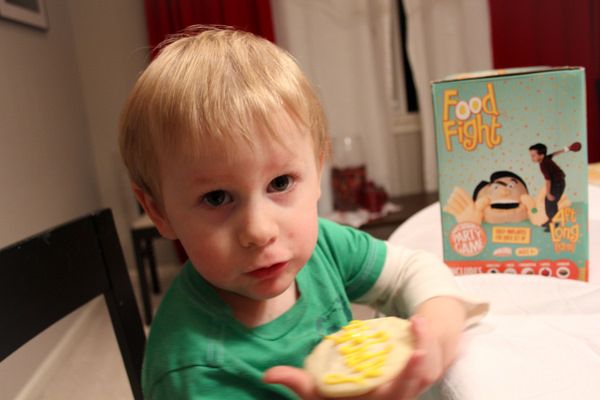 Going all out for a birthday party is fun for me, and for the children. It's exciting!
But I've come to realize that it isn't necessary. At least, not for this 5 year old.