Every once in a while, the craving for beets strikes. It's a unique flavor, and I guess you either love it or hate it. I'm planted firmly in the love category. This thick, savory soup is filling and beautiful. The striking color could work for so many holiday meals. Blood soup for Halloween, anyone?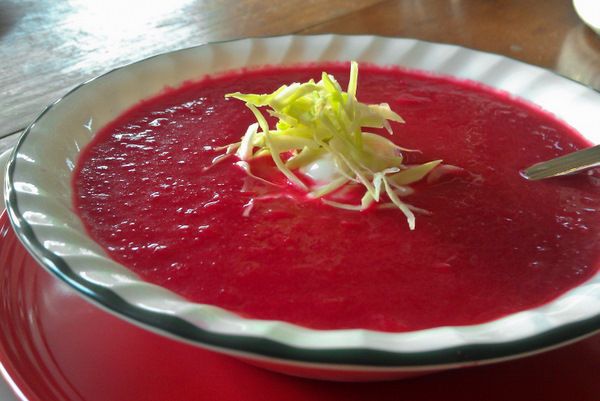 My hope is that this lovely hot soup will usher in fall over here. We've got a week of mid-90 temperatures ahead. You have no idea how happy the electric company is going to be with my bill this month. They should send me a thank you note. And maybe a customer appreciation promo — you know, buy one month, get one month free. Sounds good to me! If I were an electric company, I'd be all over that.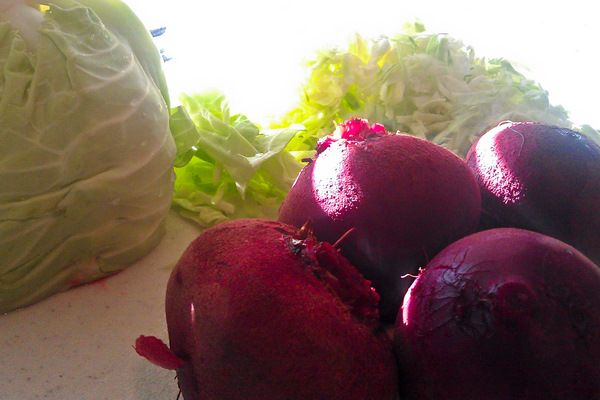 In the meantime, here's the details on the borscht. From what I understand, there's a lot of room for variation with this magenta Ukranian soup — as many variations as there are correct ways to spell it. (Borsch, bortsch, borstch, borsh, borshch.) Often added are potatoes, tomatoes, and even beef. And the texture seems to vary greatly.
Ingredients:
4 fresh beets
1/2 cup chopped carrots
1 chopped sweet onion
1 1/2 cups water
2 tbsp butter
14 oz (1 can) beef or chicken broth
1 cup finely shredded cabbage
1 tablespoon apple cider vinegar
1 tsp salt
Begin by cutting off the roots and the leaves of the beets and setting the trimmed beets in a large pot of boiling water. Boil the beets for 30 minutes.
While the beets are cooking, prepare the vegetables. (Keep them separate as they will be added at different points in the cooking process.) Chop one whole sweet onion, a half of a cup of carrots, and finely shred 1 cup of cabbage.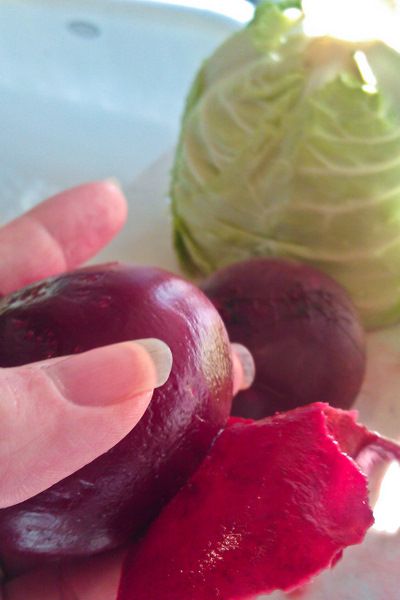 When the beets are done, run them under cold water and gently rub the skin off. Trim the ends and chop the beets into bite-sized pieces.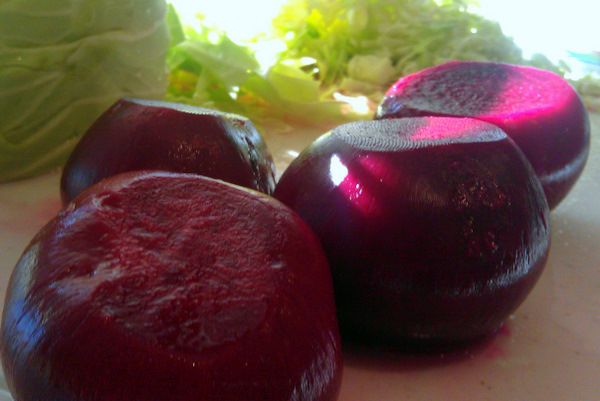 Place 1 tablespoon of the butter as well as the onions and the carrots in a large pot and heat on medium-high. Simmer for a few minutes until the onions tun soft and translucent.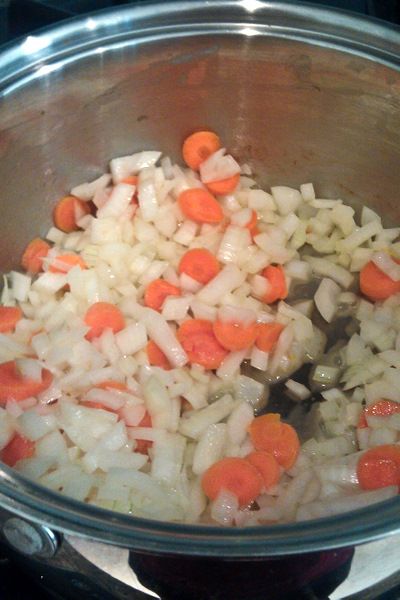 Add 1 1/2 cups water and the chopped beets. Reduce the heat and simmer, covered, for 20 minutes.
Add the cabbage, one 14 oz can of chicken or beef stock,1 tablespoon of apple cider vinegar, and 1 teaspoon of salt. Stir and simmer for an additional 15 minutes.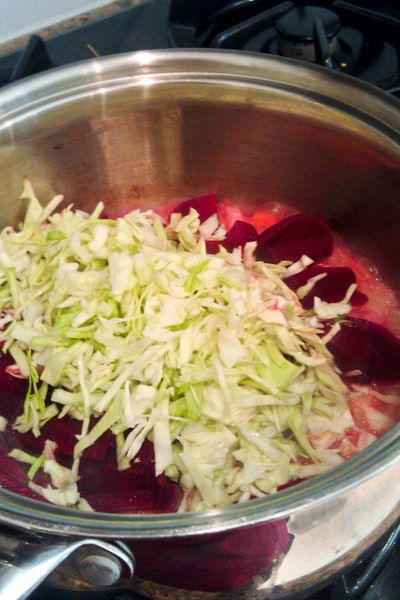 At this point, you could serve the soup as-is. As for me, I like to use a hand blender or a food processor to break down the vegetables a little more.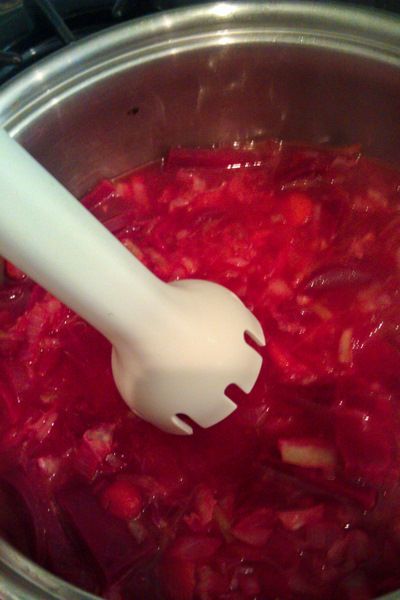 Season with salt and pepper to taste.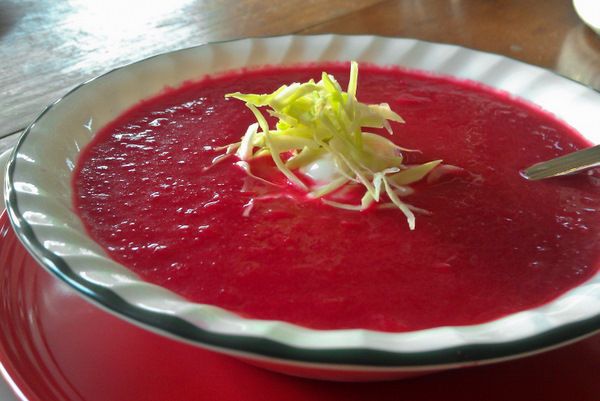 Garnish with a tablespoon sour cream and grated cucumber or cabbage.