There's a language barrier in our household. It's becoming a problem. I can't communicate with the computer,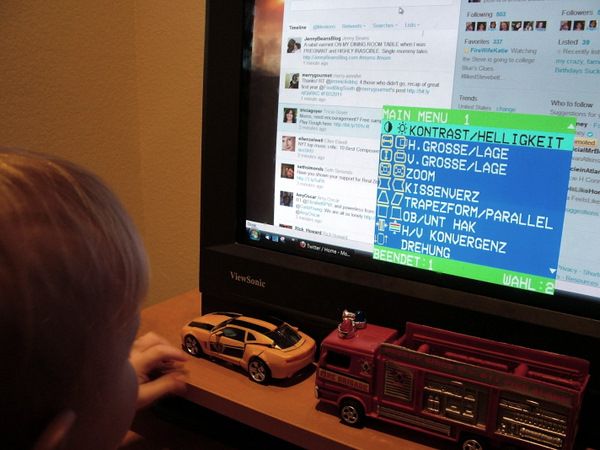 the television,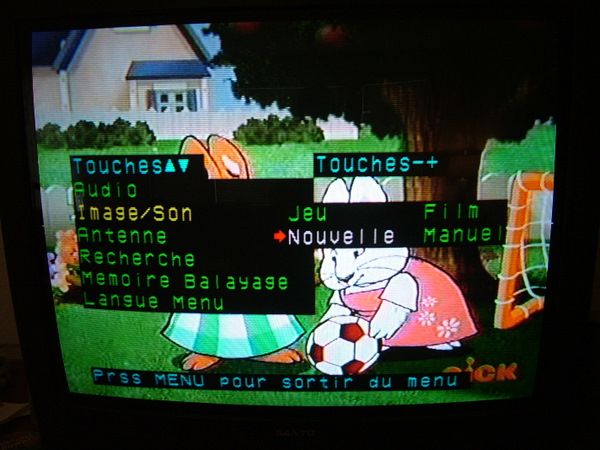 or the DVD player.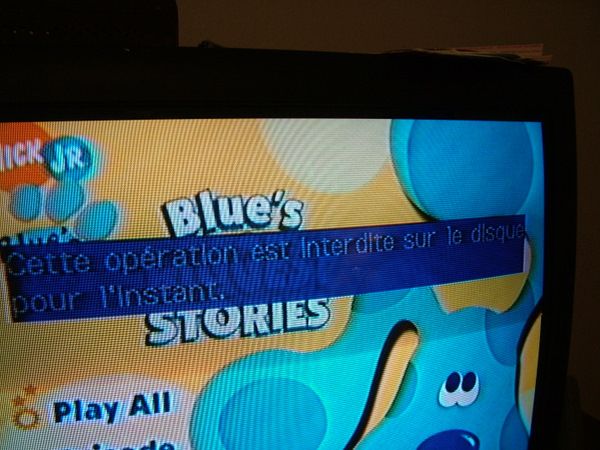 I don't know the details of how this happened, other than that it involved those squishy little fingers, his toys in close proximity, and buttons that are way too easy to access.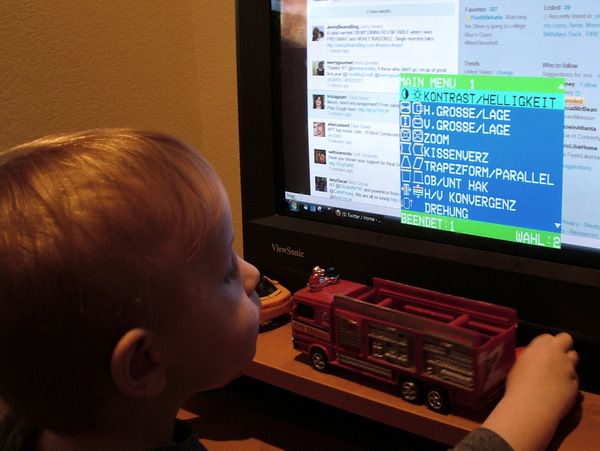 I'm not sure what language my computer is speaking. German, I'd guess, but it could be something else.
The T.V. and the DVD player, however, are speaking French. This is my littlest one's way to tell his parents who he cares for the most.
His father, you see, speaks Spanish. He doesn't just hobble along with the language like your standard white guy; he speaks it fluently. And he doesn't sound like an American speaking fluently; he has a Cuban accent! (I guess a couple of years in Miami will do that to one's Spanish.)
Anyway.
The baby's father speaks Spanish. I speak French. And by "speak," I mean vaguely recognize words and accents as a result of that stupid foreign language requirement they have at liberal arts colleges. I had to be out the door at 8:20 a.m. for that class. 8 freaking 20!! To comprehend a foreign language! That was painfully early for me in those days. There was nothing remotely romantic about French. Not the way I spoke it, anyway.
Obviously, the baby is trying to reach out; to communicate to the parent he loves the most. (We'll conveniently gloss over the fact that he runs to his dad when given a choice, and he goes to sleep easily for dad when it takes me half an hour to get him to stay in bed.)
You'd think I would search through the various menus and re-set the language.
You'd think an adult woman could figure out
how
to search through the foreign language menus and re-set the language.
You'd think an adult woman could decide whether it's "menu's" or "menus."
If you think an adult woman could benefit from a nap right now, you'd be right.