It's always fun to see what there is to see on my daughter's desk. She has been spending a lot of quiet, content hours in her room, working away on her perch. She received a stamp set for Christmas that she has been putting to good use.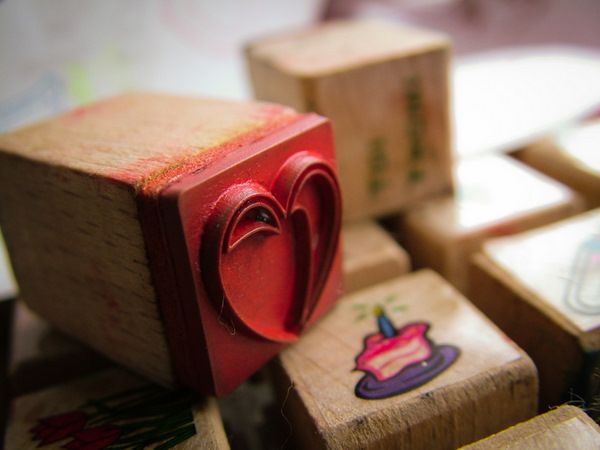 I bought some Valentine candy — you know, the ones with a "to:" and a "from:" already written on the package — for her to give to her classmates. Since this was not nearly fun enough, my daughter has been meticulously cutting out hearts and decorating them with her stamps. She then thoroughly crosses out each name on the list as she finishes.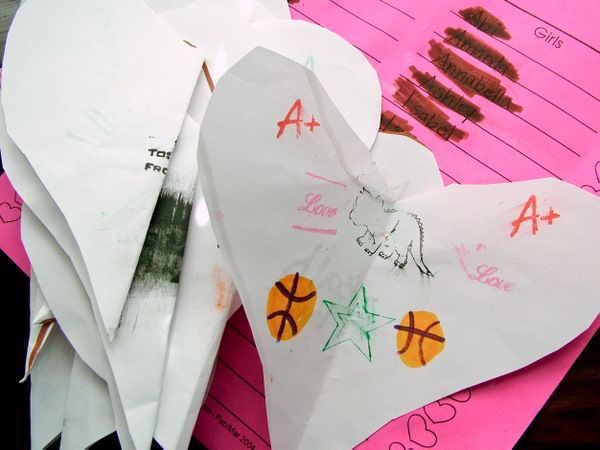 The final step, the one she is most adamant about, involves locking her door before she goes to school in the morning to keep the boys out. Apparently, my little men folk don't appreciate the fine art of stamping and think the stamps work better as blocks. Or projectiles. Inky projectiles, at that.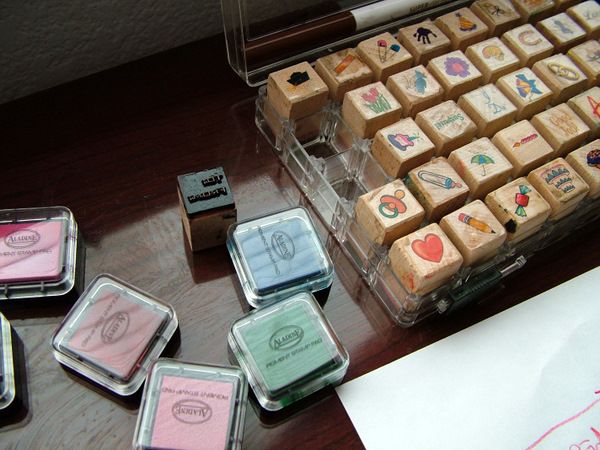 The valentines were not the only treasures on her desk today. This morning I grabbed a shirt and pants for her to wear to school.
"Well... I already have something picked out, Mom," she said as she disapprovingly looked at the outfit I had in my hands.
"You do? Where is it?"
"I don't know where the pants are, but you can look at the picture. See?"
Sure enough, she had drawn pictures to show which outfit she wants to wear each day this week.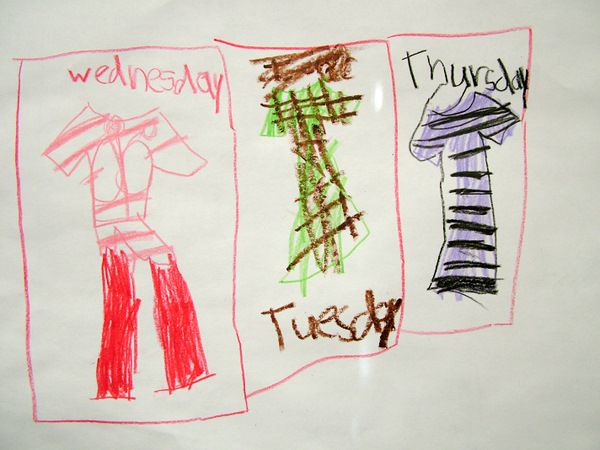 I guess I should make sure all of these items are clean!
And last but not least, one evening she asked if she could have a trash can in her room. I told her I'd pick one up the next time I was at Target.
The next day she asked if I had purchased her trash can. When I said that I hadn't gone yet, she let out a humph and walked into her room. Her body language said "ugh, I guess I'll have to take care of it myself!" And take care of it she did. I found this in her room the next day: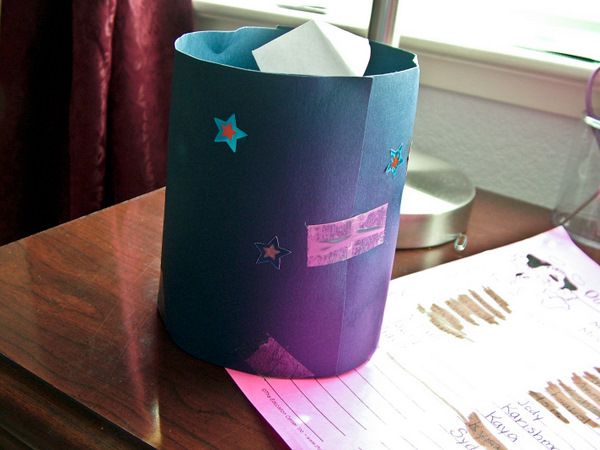 She needed a little help sticking a circle she had cut to the bottom of her can, but other than that, she made it by herself. The best part? She still thinks it's fun to put trash in it and dump it out when full. :)
Maybe if my husband makes himself a trash can he'll think it's cool and look forward to emptying it....