There was one glitch in the "celebrate Christmas early so the kids will have toys to play with on the real Christmas" plan. Well, okay, there were two glitches. The first was the "you mean Santa isn't even going to stop by AT ALL on Christmas? I really really wish he would come to our house again," moment. I kicked myself for not anticipating this anticlimax. (Woo - first time I've ever used the word 'anticlimax.' Cool, it's even a real word!) Thankfully, there were those hats and mittens that I had forgotten to put out earlier, so Santa made a second little visit after all.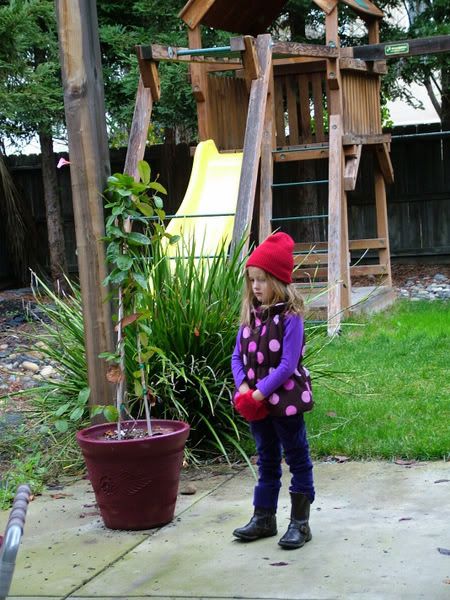 The other glitch was that my daughter was over the excitement of new toys by the time Christmas finally rolled around. Or, rather, she was done playing with her new toys with boys that were two to four years younger than herself.
By Christmas day, she was over the plague and was ready to interact with someone — anyone — capable of playing
Go Fish
without gleefully scattering the cards at some point. She was done being inside. She was over the daily "be quiet, the baby's napping" speech.
The solution, the good times, were waiting just outside the sliding glass doors. She happily put on her new clothes and gear. There are neighbors with kids on all three fence fronts; surely someone would be out and ready to discuss the finer details of Christmas loot, she rationalized. However, several minutes after I let her outside, I found her sullenly perched on the chair.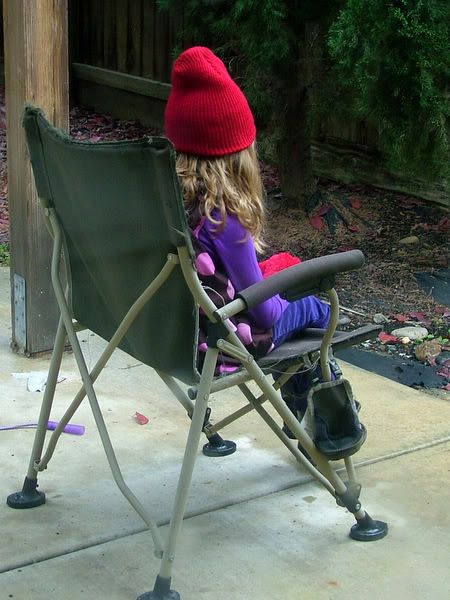 Staring at the fence.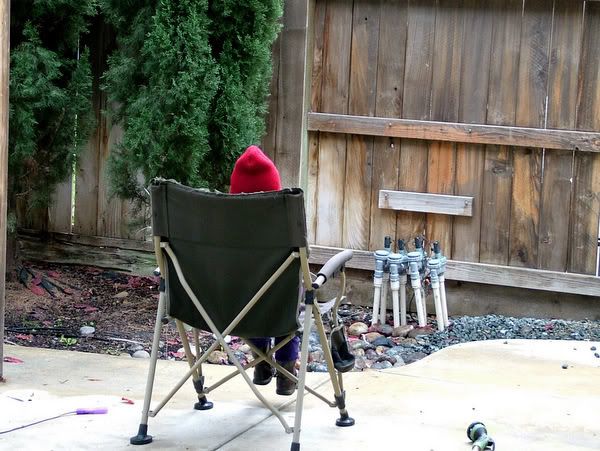 The neighbors to the left weren't even home. The neighbors on the right were dealing with their bout with the flu. And the family directly behind us was probably simply being reasonable, avoiding the dreary, drippy, foggy, weakly-lit outside that matched her dreary, drippy, foggy, weakly-lit mood.
Not giving up hope, my daughter attacked the fences with the full force of her pouting stare.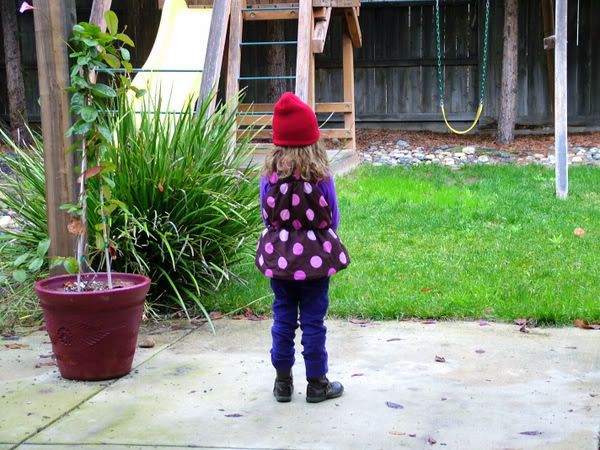 I tried to talk her into playing out there, but she insisted on simply standing, staring down the fences, for a good twenty minutes. She glared at each section, willing the occupants behind them to come out, and wallowed in her foul mood.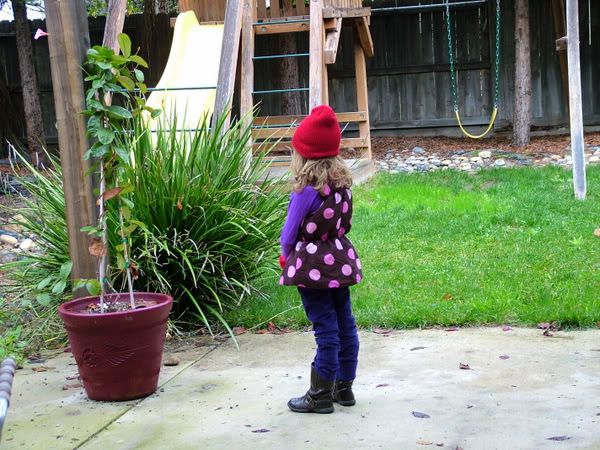 Nobody was outside.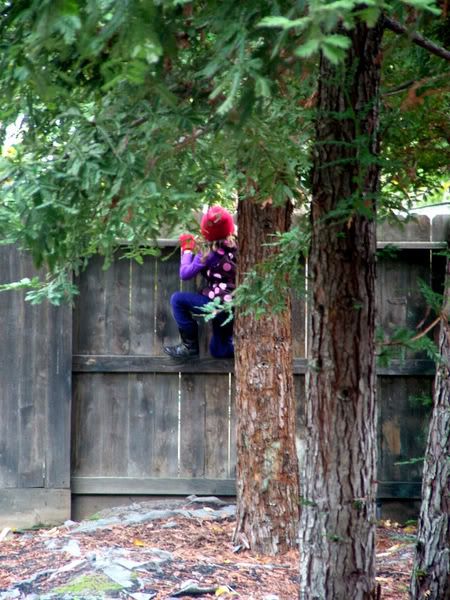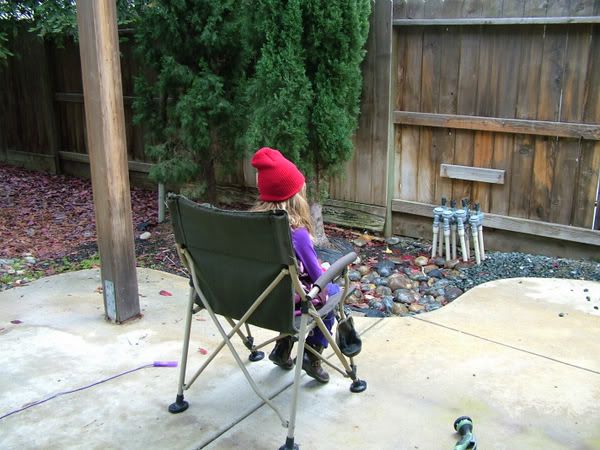 Finally, I made her come back in. I couldn't let her stay out there being so sad, when she simply needed to change her perspective a little bit, count her blessings and her new toys, and look inside for enjoyment. It didn't take long for her to cheer up once she did.
And yes, I realized that I need that same advice from time to time.
Next year? I'll remember to plan some indoor activities for the real Christmas day. (How did I not see this coming?)