As seen through the panes of my sliding glass door: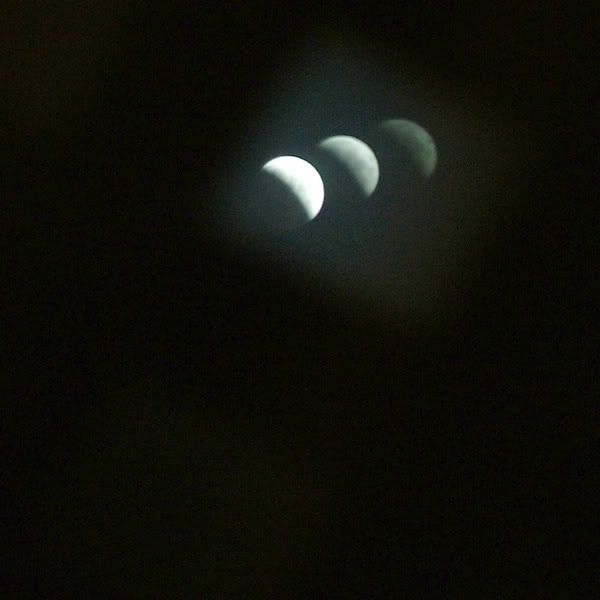 It has been an eventful night. I put the kids to bed early, to help get rid of this plague once and for all. Tomorrow (or today, rather) is Christmas Eve for us.
I thought I was so smart, telling the children that Santa will surprise us on a day we might not expect. This, I calculated, would give us the flexibility we need to work around last-minute schedule changes at work. Well, the good news is that the kids are excited for Santa to come at any given moment. The bad news is, the children have capitalized on this "any day" bit and now we have to put cookies out for him every night. Which wouldn't be a problem if I had some sort of self-control when it comes to the purchasing and consuming of chocolate.
Anyway, I put the kids to bed early. A couple hours later as I was walking past my daughter's room, I heard her tossing and whimpering. Worried, I went in to check on her. She was burning up, and dry as could be. I helped her get settled and grabbed the thermometer — 104.3. Not good. Her pulse was around 140. I quickly cooled her down, got her something cold to drink, and gave her a dose of ibuprofen. Why do these more serious
flu complications
always seem to happen when my firefighter is at work? At the station that doesn't have cell coverage, no less?
I sent him a message on facebook, hoping he'd see it before he went to bed. Thankfully, he was up and got the message. (See? Facebook is good for something!) There really wasn't much he could suggest that I hadn't already done, but still, it was comforting to simply talk about it and have someone to wait through the scary high fever with me. As the fever and her heart rate slowly descended, I grabbed the camera and took a few quick pictures of the eclipse.
Now, the eclipse and the fever are over. I put my daughter in my room with me for the night. She's totally hogging my side of the bed.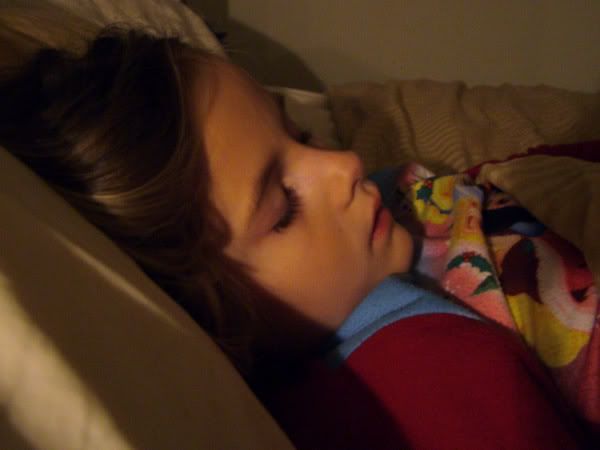 That's okay — I forgive her. I'm just happy that she's finally breaking a sweat.
And after tomorrow, she'll forgive me and forget all about me taking her temperature 50 times during the night.