Okay, we're a little behind. Between work and soggy trees and the plague parts one and two, our tree didn't show up until a few days ago. Christmas crept up on us. I had some grand plans for this year's tree, including painting the snowflakes gold. However, the plans will have to wait until next time. The theme this year, out of necessity, is quick and easy. Here she is: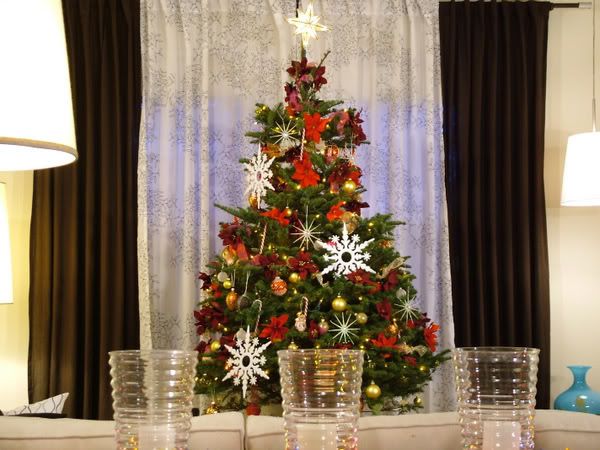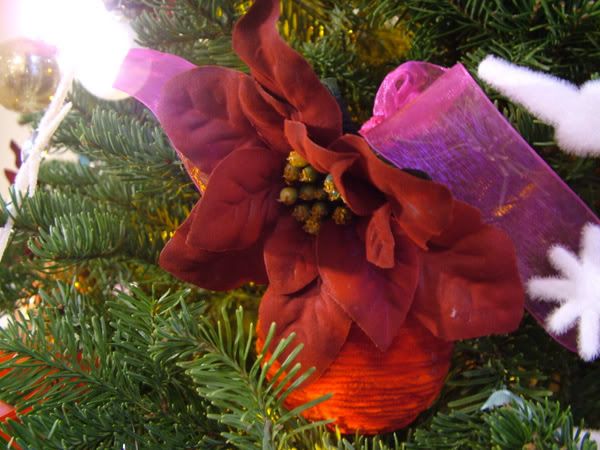 One of the simplest, cheapest ornaments I've found are these poinsettias. I got a bunch from the dollar store and clipped them apart toward the base, leaving a long stem on each bloom. Then I just stabbed them into the tree. No little hangers, no glass balls to break, just clip and stab. (And, if you have children, pick up off the floor fourteen times and re-stab.) I used about 8 bunches for ours, in two shades of red. Not bad, for $8.00, to cover an entire 6 foot tree.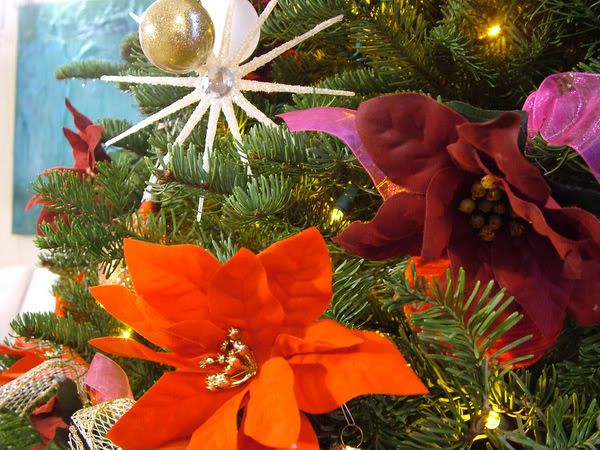 I also got the snowflakes, the plastic candy canes (six to a package — a great deal), as well as a variety of gold balls from the dollar store.
Other than that, I simply told the kids to hang any ornaments from our stash that were red and gold. For the lights, I chose orange. Instead of wrapping around and around the tree like I normally do, I took HGTV's advice and strung the lights in patches. It was 10x easier to string them this way, and after my tree dries up, I imagine it will be 10x less poky to remove them.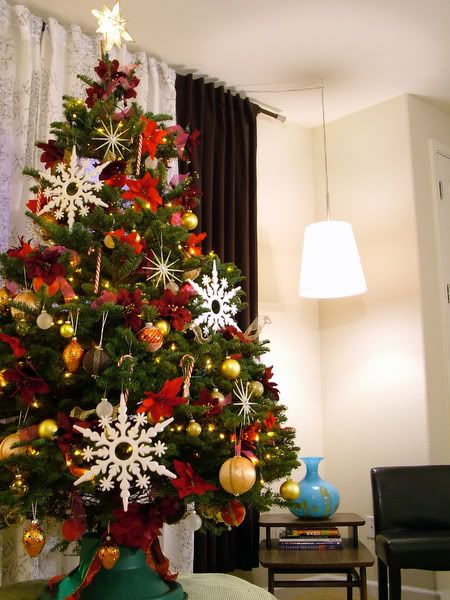 I also found these glass ornaments at the dollar store. They're fancy — they light up and change colors. I got one for each child. The kids are so enamored with them! They use them as night lights.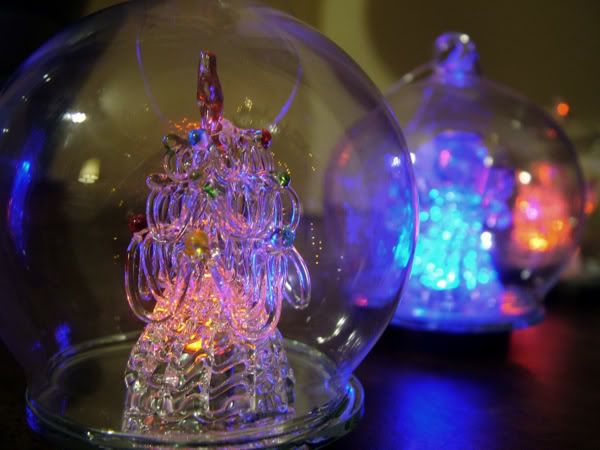 And yes, we've broken two. (So far.)
I picked up some back-ups. :)