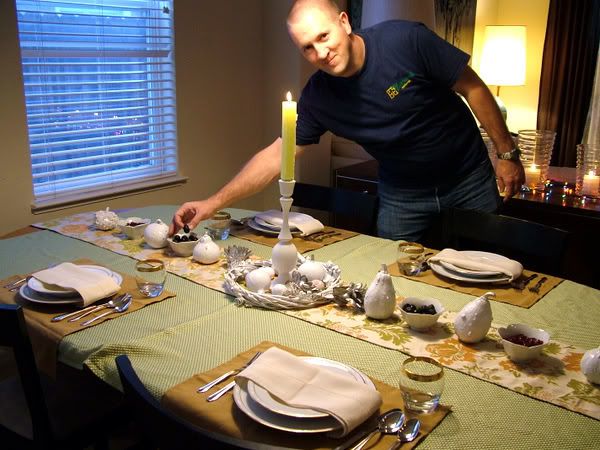 Snitch.
Toward the end of the preparations, I sent my daughter and older son upstairs to put some clean clothes on. They didn't need clean clothes so much as I needed a few moments without them running circles around my knees. That hot oven door is right at their level and it makes it too easy for a little person to accidentally bonk it and get burned when it's open.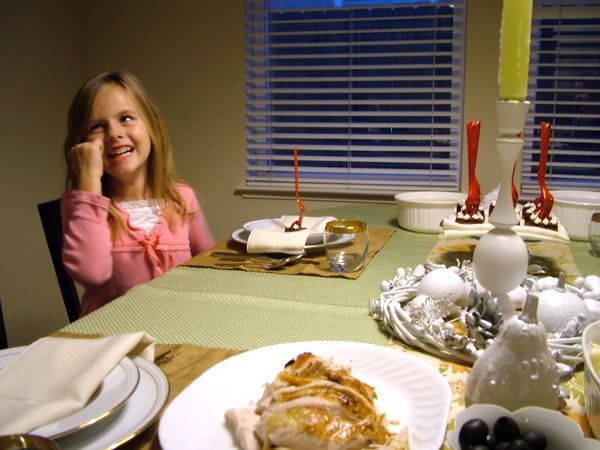 My daughter decided her brother needed a little something special; something to honor the formality of a dinner with all 5 pieces of silverware at each place setting. Hence, the tie: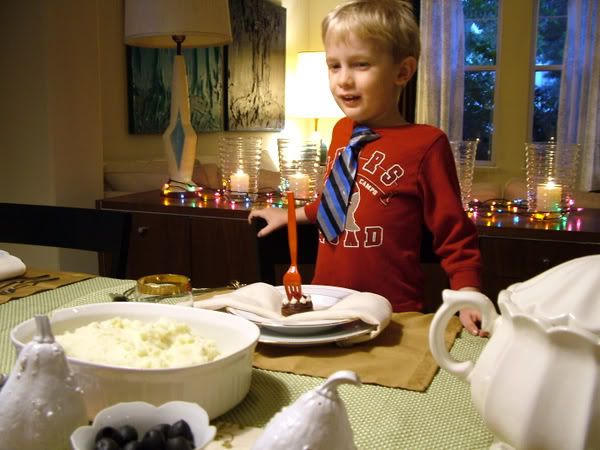 Funny how much time is spent shopping and cooking for this meal, compared to how much time it takes to actually eat it. Especially for a four year old. He was done in five minutes.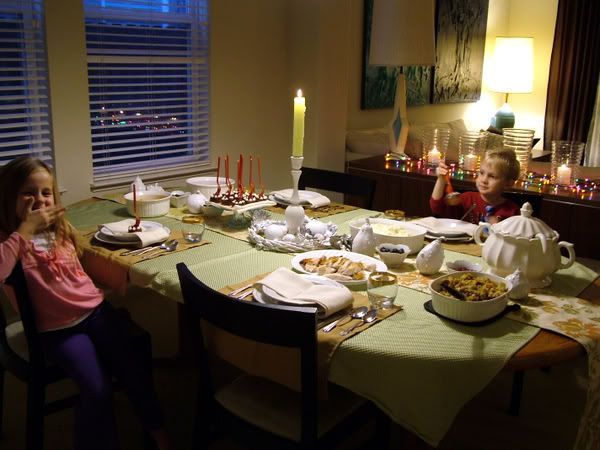 Oh, but it was good! And now I, like the rest of you, finally have leftovers in the fridge. Don't think I haven't noticed all of the turkey sandwiches you all have been enjoying!
After dinner, I put the kids in bed and my husband ran out to buy a cord of wood for our first fire of the season.
Let the holidays begin!
(You know what the strangest thing is about celebrating a holiday on a different day? Realizing that I forgot to check the mail.)