I've been away this past week. What was I doing? Why, playing restaurant while visiting family and friends in Pasadena, of course. I was the short order cook.
"What would you wike?"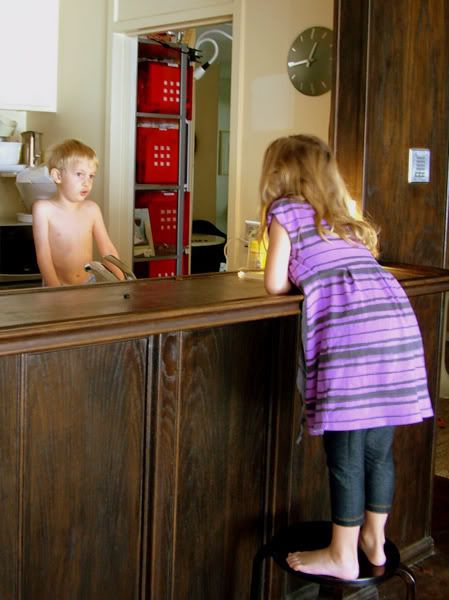 "No, you're doing it wrong. You have to say 'welcome' first."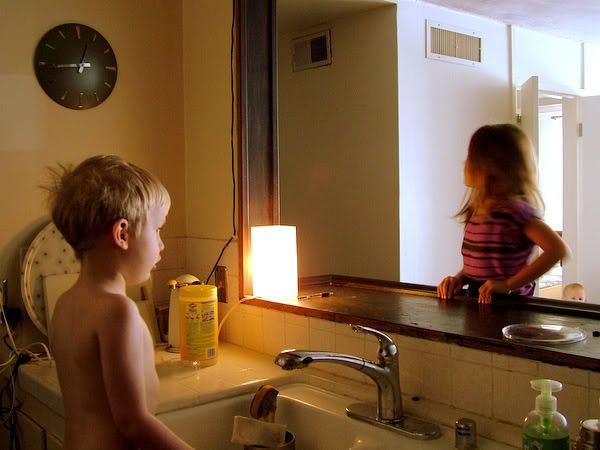 "Wewcome. What would you wike? I got wots of stuff."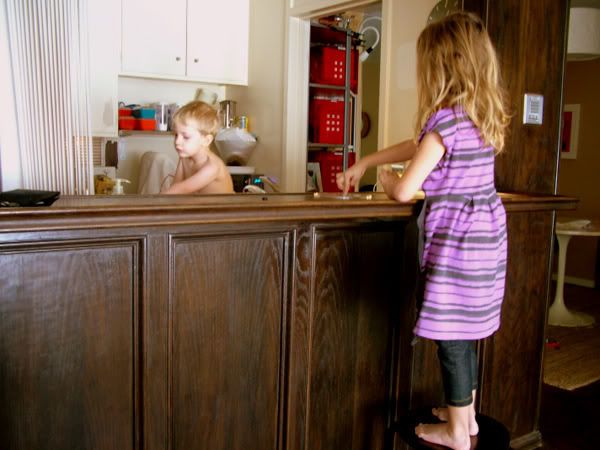 "Ummm... I want pink milk, fifty pieces of toast, and... a bowl of ice cream."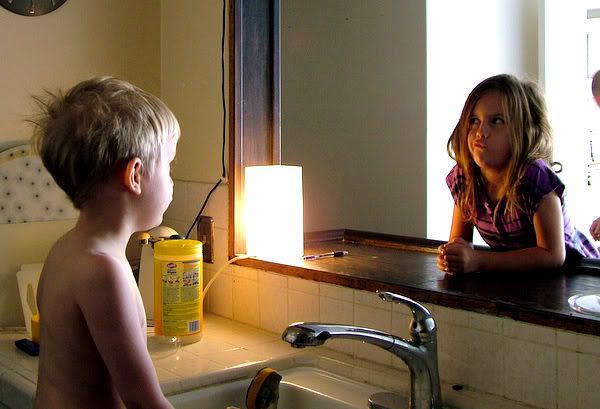 "Here you go! Fwee hands full of chocowate cookies, an engwish muffin, and owange juice."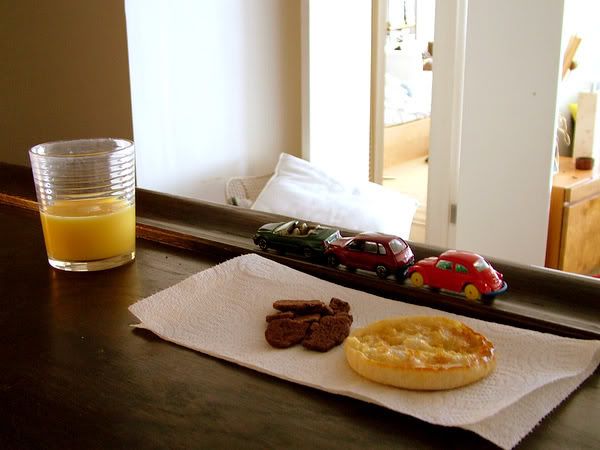 "Hey! That's not what I ordered!" (Sorry kiddo, I know a replacement chef if you're unhappy with this one. He's just in the other room...)
And how does one pay for such a lovely breakfast?
"Dat will be fwee dowars."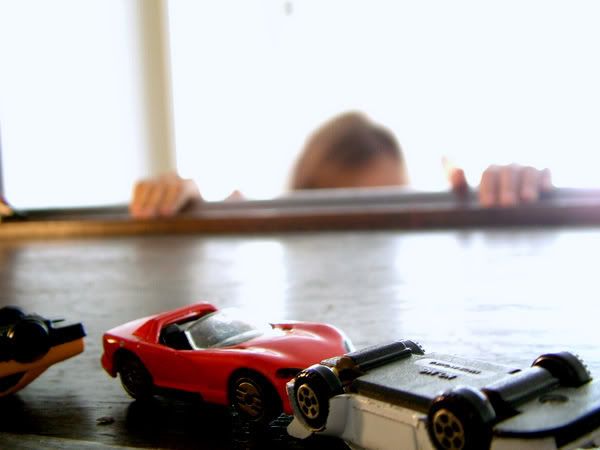 With cars, of course!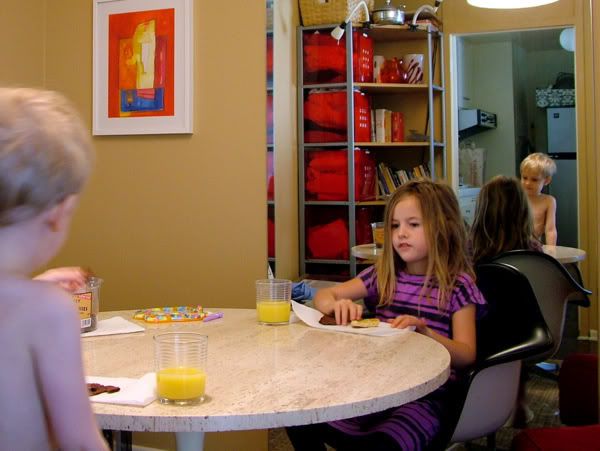 Happy Thanksgiving, all! I hope you have a wonderful time with your friends and family. We will be celebrating our Thanksgiving in a day or two. :) Save some turkey for me! You can have all of the green bean casserole, though. Not a fan. But there better be some squash left over!!