Every once in a while, the golden L.A. sunlight will strike me and the leaves with so much force, it knocks me back. I quickly pull out my cell phone to document the battery, cursing my technology for being sub-standard and doing the amazing sunset an amazing disservice. My little cell phone can't capture the details of that orange light slicing in from under heavy gray clouds, illuminating the hills and the eucalyptus trees.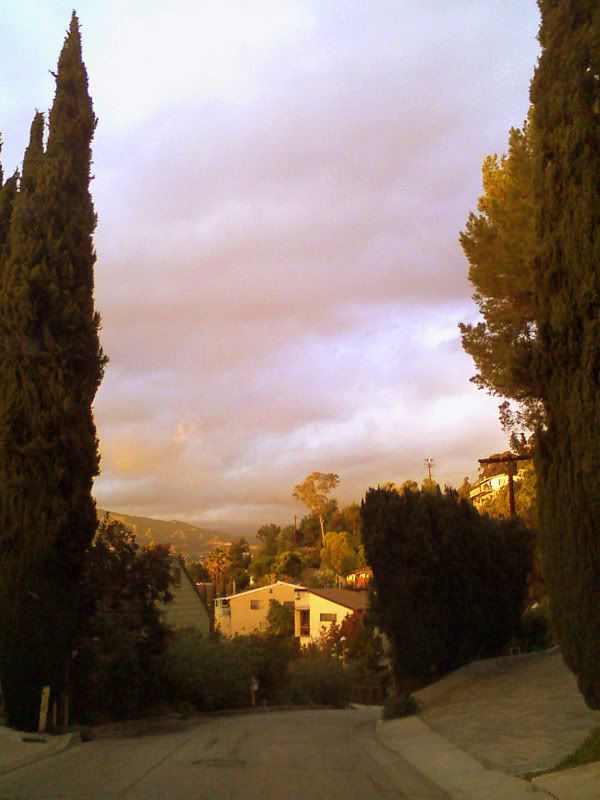 The moment draws my eyes up as I try to drive without crashing. I know there's a rainbow somewhere.
And then, after turning a few quick corners, the moment is over. It's back down to earth, down to the real Los Angeles that swallows up the other 99 moments. Back down to those crowded, narrow, broken streets that I have had no regrets leaving behind.