Some people in our house have been abusing their chair privileges. And I'm not talking about the cat.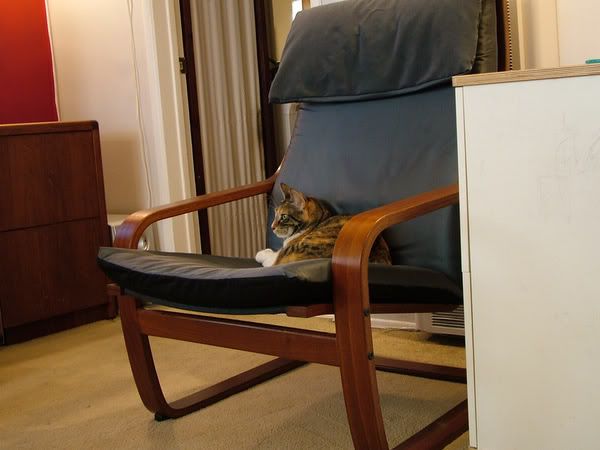 I'm not talking about my husband, either. Although he has been known to lean back on this Ikea Poang chair to the point of no return. Sometimes the coffee table is close enough for him to make a last-second spastic movement and hook his toe under the edge; sometimes not. Poor chair. It's been through a lot.
No, I'm talking about the abusers of these chairs.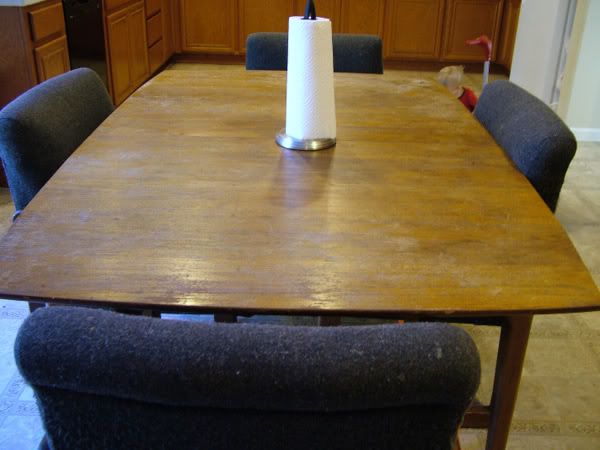 This is our used and abused kitchen table. It used to be that these bulky former office side chairs were big enough to deter the children from moving them.
Last year my older two discovered that the chairs could become mobile in our new place; gliding, with a little effort, across the vinyl kitchen floor. Within a few weeks, my daughter was mysteriously getting cups of milk (and filling/spilling them) on her own. Soon, the misuses escalated and the counter became a stepping stool to reach for Dad's chips that were "out of reach" on top of the fridge.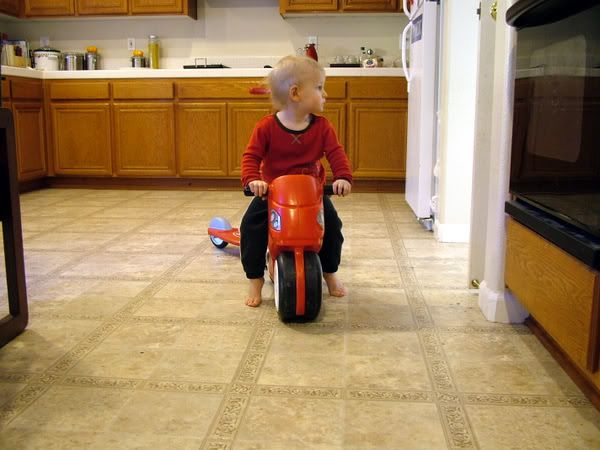 The older two can be told "no" fairly effectively. The baby, however, still has that short-term memory loss that compels him to commit the same offense that he was just reprimanded for, not five minutes prior. When he learned to throw his body at the chairs to get them to slide inch by inch all the way over to the counters, drastic measures had to be taken.
My firefighter came up with a plan...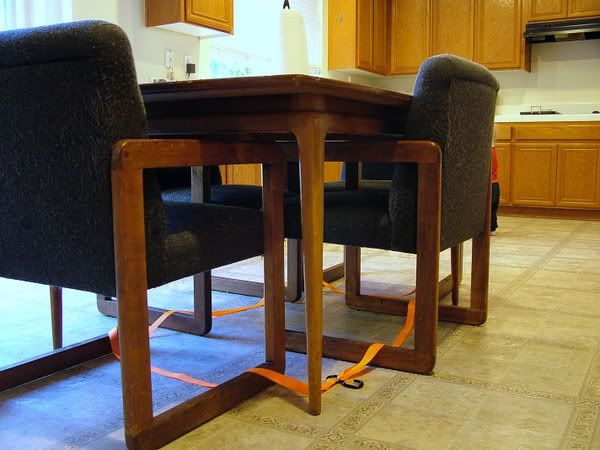 Sigh.
Pretty? No. But at least it works!!
~~~~~~~~~~~~~~~~~~~~~~~~~~~~~~~~~
For those of you following along, chapter four has been
posted
. :)