This year, we did Halloween a little differently.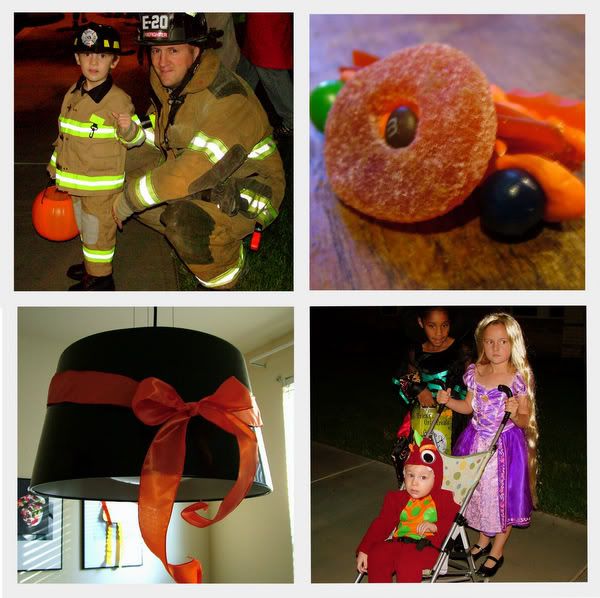 We did our candy run on Saturday, at the trunk or treat put on by the church. I like the condensed format. It was nice to walk from car to car, instead of trekking from house to house. And at their young ages, the kids allowed this to be a suitable substitute to real trick-or-treating. They thought it was great to walk around with all of their friends.
That night, the kids came home and attacked their stash.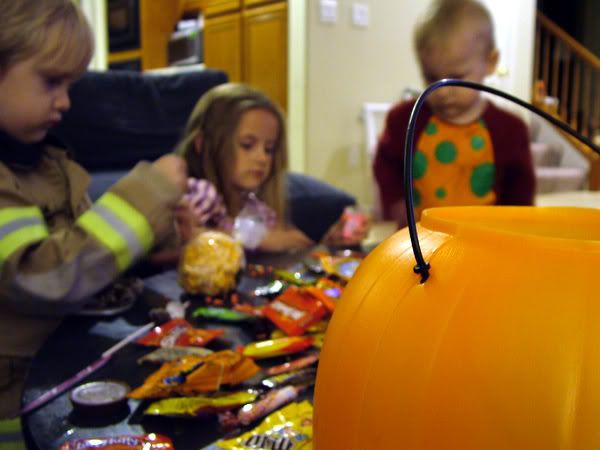 I let them have at it. They got creative, using the Laffy Taffy's as glue to stick together candy creations. I believe the one pictured there in the upper right corner of the collage is supposed to be a car. A really gross, sticky car.
Then, on Halloween night, we had our own little party.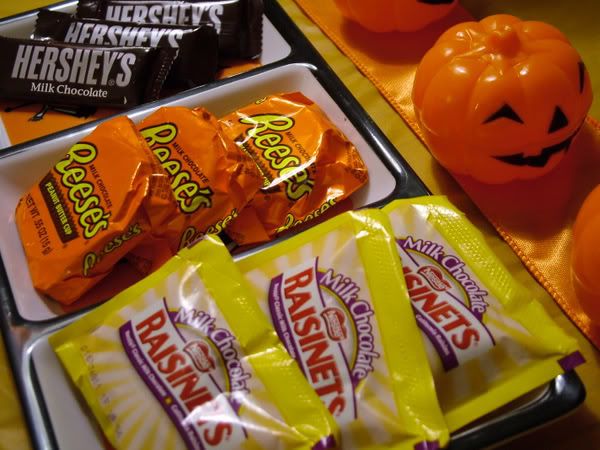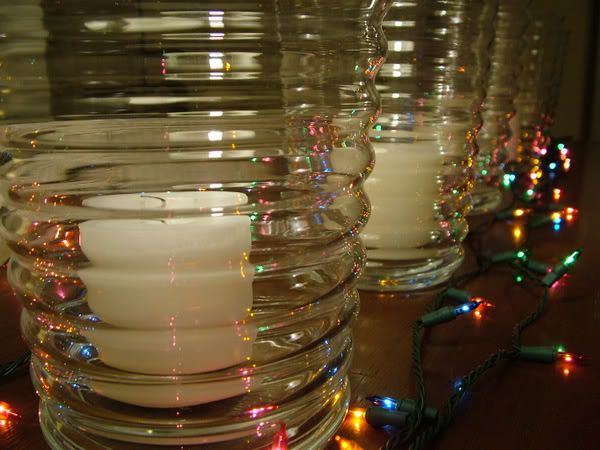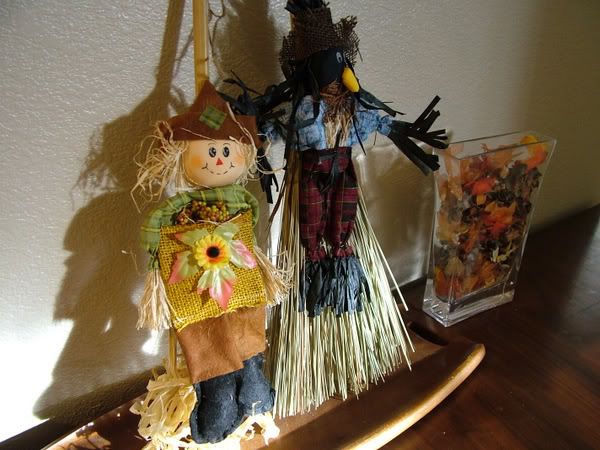 We used these little decorated brooms from the dollar store (of course) as place markers around the dinner table.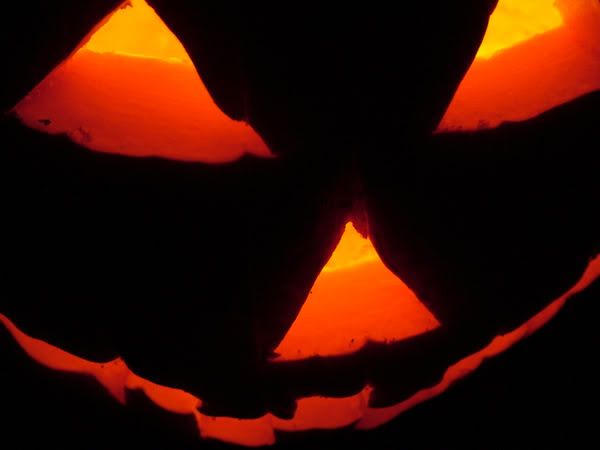 We carved pumpkins, ate
the best pork roast
and
glazed carrots
, the kids dressed up again (dad too, who was home because of a dry cleaning snafu — yay for dry cleaning snafu's!), and we let them do the door answering.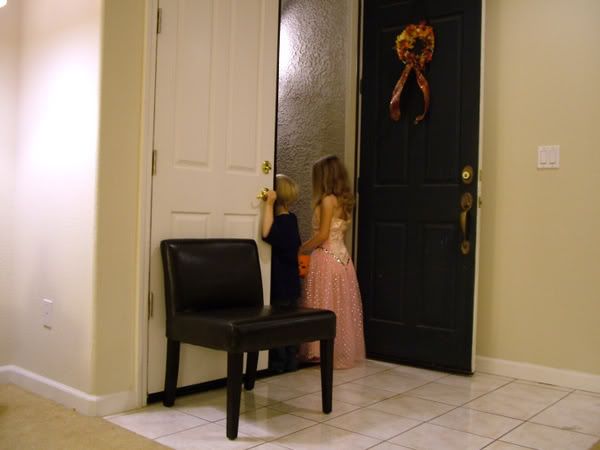 "Hey... you're in my CLASS! Now you know where I live!" (Insert giggling here.) "Mom! Sydney knows where I live now!"
It was cute, relaxing, and perfect.
Well, almost perfect.
About half an hour before the trick-or-treaters stopped showing up at our door, we ran out of candy. Came to find out that our 4 year old was being very giving.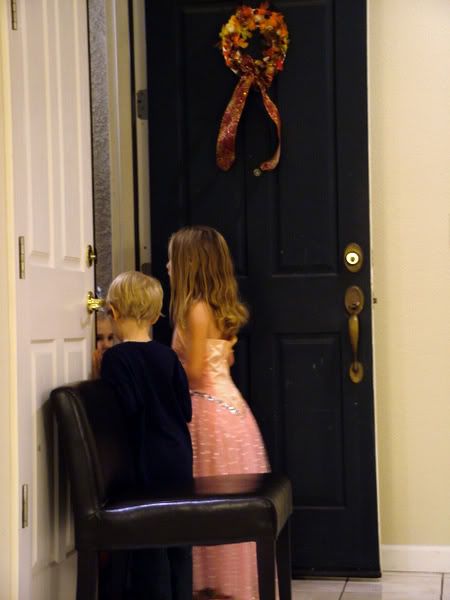 "You wike dose? I wike dose ones, too. Here you go!"
Meanwhile, my daughter was announcing to the children that they could take whatever they wanted. And they did.
Since the candy was running out but the kids were having so much fun answering the door, they decided to raid their personal stash from the night before. By the time we turned out the lights, it was gone.
All of it.
(Except the unwrapped, half-eaten lollipops stuck to my kitchen table. Oh, and the "car.")
The kids — they don't seem to mind that there's no sugar in the house. As for me, I am having severe withdrawals. I have to constantly remind myself that it's for the better, and I can do without. I can do this. I can handle the lack of sugar. I can master my cravings.
I can also stop by the store and pick up some clearance bags of candy. It would be wrong to pass up such great deals, don't you think?
Just trying to be money conscious here.