I was upstairs when I heard my daughter discussing something intently with her four year old sibling. I couldn't figure out what they were talking about. I heard her little brother interjecting at times, adding his opinion. As I came downstairs, this is what I saw:
They are super excited for Halloween, if you can't tell.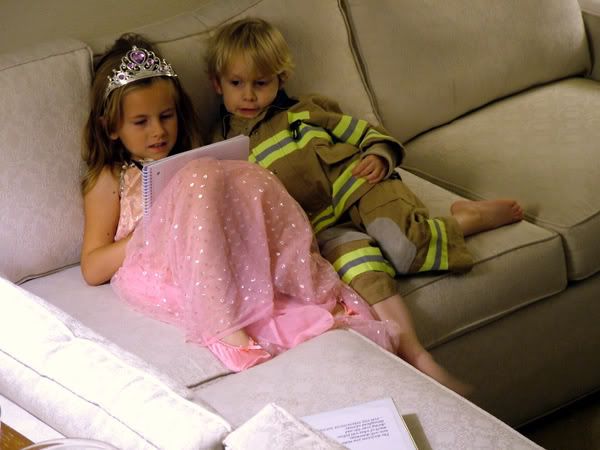 Why can't they be this good and this cute all the time? They sat like this, heads together over their project, for a good 45 minutes. Can't I rewind to this harmonious scene and freeze it, before that little boy there took a black marker to the couch in the other room the next day?
Can't I preserve that cushion, the one in the middle that they're resting on, in perfect form — before the baby spilled chocolate milk all over it (on the same day as the marker incident, no less)?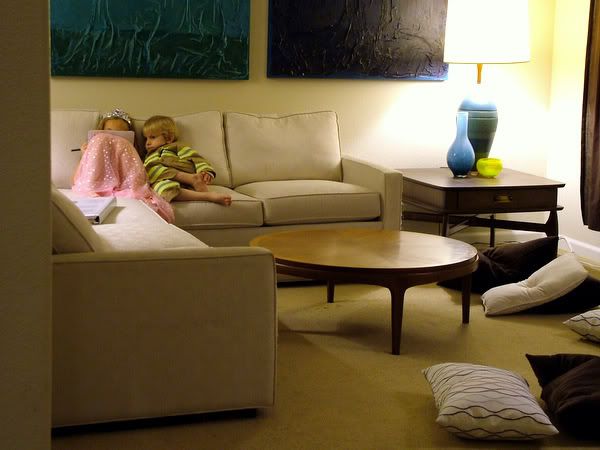 (We'll just overlook the fact that they were, just a short while before, throwing all of the pillows off of the couch onto the floor.)
When I came down, I saw what they were working on. Or, rather, I heard what they were working on — they were writing a song!
*Insert heart melting here.*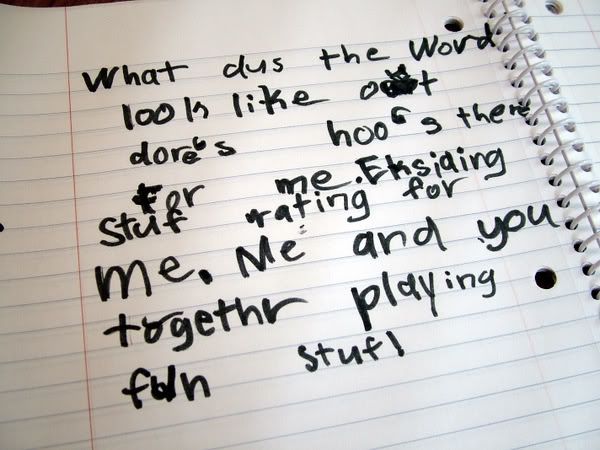 Here are the lyrics, translated:
What does the world look like outdoors,
Who's there for me?
Exciting stuff
Waiting for me.
Me and you together,
Playing fun stuff!
And just like that, my four year old jumped up, decided he was done being a firefighter, and the moment was over.
"I WUV being a FIREFIGHTER!"
Sigh. Love them!