They're just not as intimidating as they used to be, these new wooden sparklers. Part of the appeal of the old school metal ones was their potential for serious harm. The scent alone triggered a primal warning response, signaling to children everywhere that those puppies could hurt. Bad.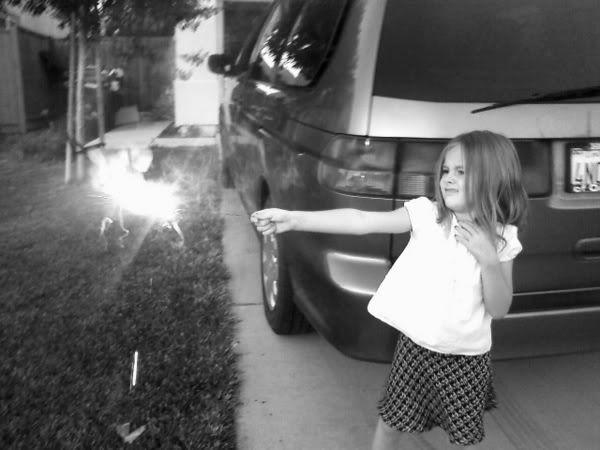 Loud overhead fireworks? Bring 'em on. Pagoda driveway explosion? Sign me up. Uncontrollable spinning "flowers?" Okay, now we're beginning to talk danger. But none of those pyrotechnics posed anywhere near the corporeal threat that came with the annual attempt to run a complete circuit around the house with a lit sparkler.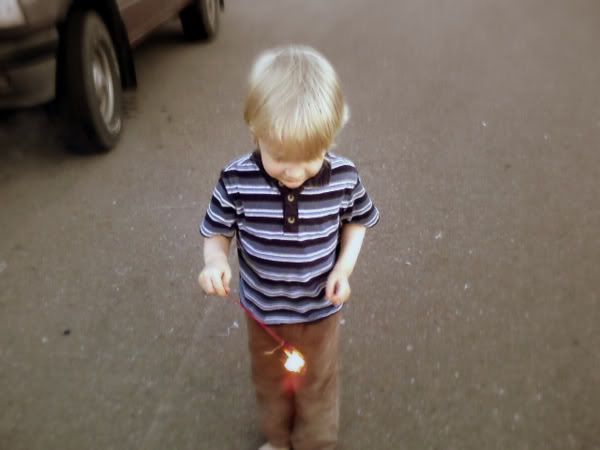 The trip around the exterior of the house involved many dangers, holding on to those poorly designed, precariously short metal handles. This new wood style has a good ten inches to grasp. Where's the peril in that? And the sparks on the new ones all shoot out the front; no little flames darting back toward the hand that holds it.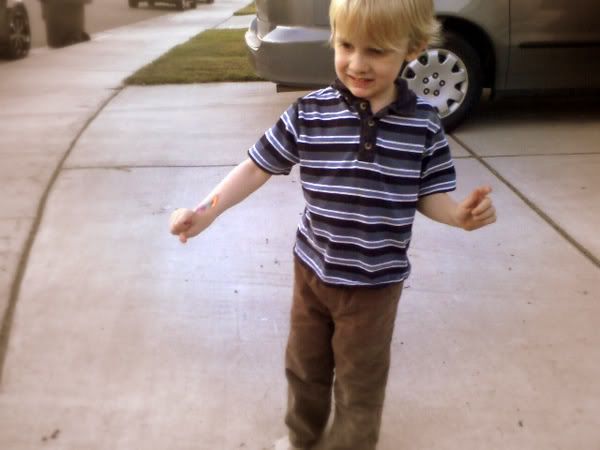 I'll tell you what's perilous — trying to keep my fingers and hair from catching on fire while simultaneously trying to avoid running on the sizzling hot discarded metal rods, blending dangerously into the grass and dirt. As kids, we didn't get these nice red wooden sticks that are clearly visible and leave nothing behind but a few tiny embers. (Which, we learned the hard way, still do hurt when stepped on. Still — it beats a searing two inch long burn!)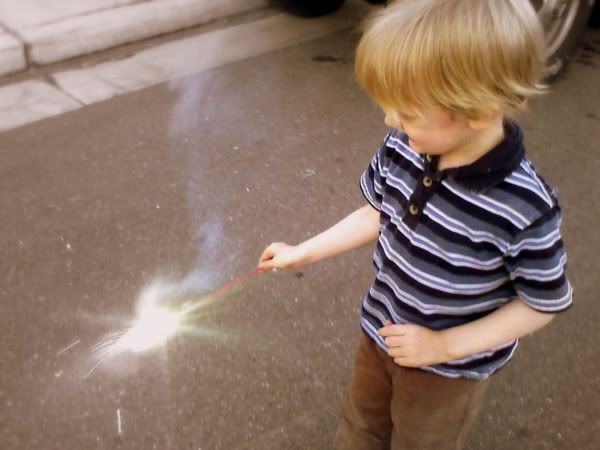 No, perhaps the real danger in these new sparklers is that they are a little too comforting; a little too safe. I saw the kids handling these in a way that no right-minded child would have done with one of the scary old metal sparklers. I guess children will always find a way to scare themselves (and their parents) on the fourth of July, no matter what the medium.