Jen over at
Cabin Fever
asked me a serious question, which I feel I must address with respect and clarity. It's not every day that a question is posed that causes me to pause — a question so revealing that it forces me to evaluate what may be lacking in my life. This is a topic that exposes the minimalist nature of my household; of my very identity.
"What do you read while in the bathroom?"
The answer:
Nothing. My bathroom is a barren zone. The half-used bottles of shampoo and body wash provide precious little text to occupy a soul in solitude; an ominous metal sign, the other source of reading material, tells me that I am not where I am supposed to be.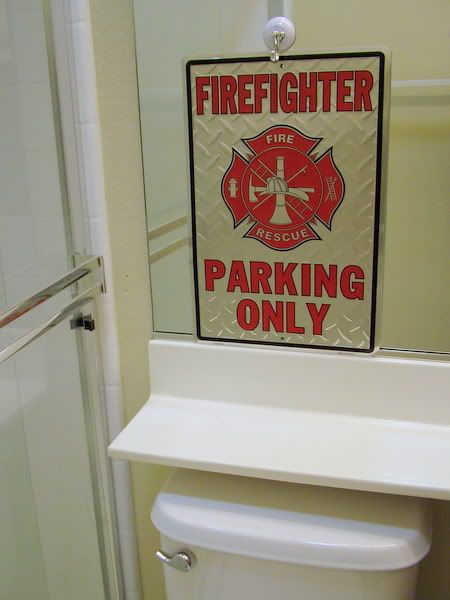 Jen, I stare down at my empty palms and am left with nothing to read but the disjointed thoughts floating at odd intervals through my mind. In a desperate attempt to pass the time, I ponder the events of the past and wonder what the future holds. I trace the lines on my hands, longing for the lines of a magazine that isn't there, to tell me what I should think. Perhaps this is how the very first palm reader learned her art.
I can tell you that I have been there; I have read my palms. I have analyzed the future, and I know what it holds.
Toilet paper.
(Hopefully.)