Did you know that one time in college I popped open the hood of my car and figured out what hose was leaking, bought a new one, and installed it myself with nothing but the little flat head screwdriver on my key chain? (Granted, it was just a hose, but I was pretty proud of myself for figuring it all out.)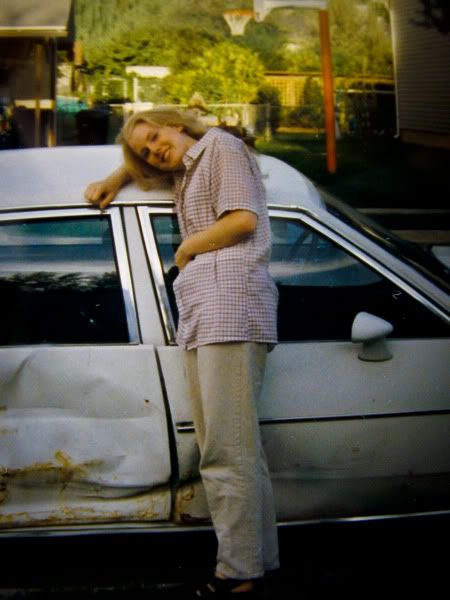 I've also installed a water pump single-handedly. Literally. My husband's hand was too big to fit into the tight space without tearing the engine apart, so while he cooled his frustrations in the house, I went out and finished putting it in myself. Again, not a major accomplishment since all it took was the ability to read instructions, but still.
I used to work as a packer for a moving company. I lifted heavy boxes all day — I was buff. I could do just about anything the job required on my own, including hefting and maneuvering a queen-sized mattress into a box in a confined space.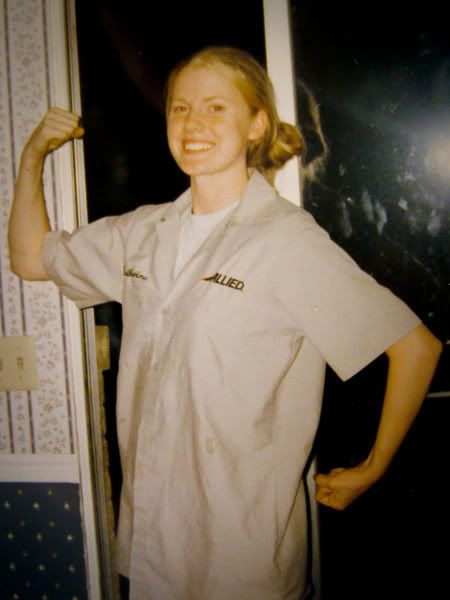 Something seems to have happened between now and then. I've grown soft. Now, on the days when I'm on my own and I have to mow the lawn myself, I feel awkward and intimidated. I don't know why. I used to mow the lawn all the time growing up.
Or, there's those trees in the back that need trimming. I can't bring myself to break out the chain saw and do it myself. We're not talking about huge branches here either — I could probably prune them with a large lopper. And it's not like I've never used power tools before; I handled them all the time when I would build stuff for my art classes in college. Where has my desire to use tools and tackle "guy" stuff gone?
The surest sign of my wussiness is at the gas station. I hate pumping gas myself. I sigh and curse the empty tank when I have to alter my plans to include the gas station. I put it off as long as possible and hope that somehow I can avoid having to get out of the car and get up close and personal with that horrid smell. My firefighter's request for me to document each gas of tank the way he does doesn't help, either. (Admittedly, I kind of like knowing how much gas mileage I REALLY get. I just don't like to write it down.)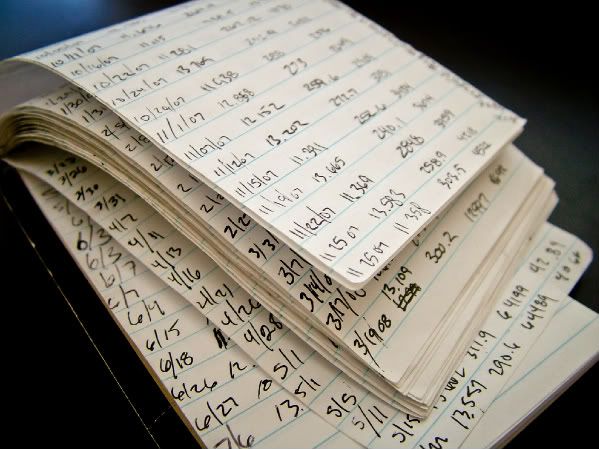 And I never wash the windshield myself anymore. Well, almost never.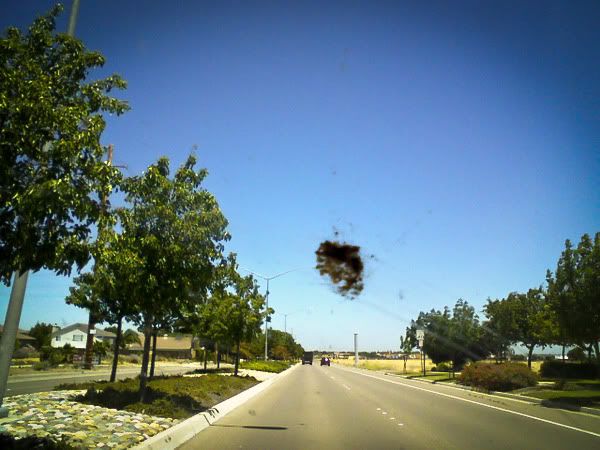 This splat that I got last week couldn't be ignored. I resigned myself to my fate, pulled over, and did it myself. It was then that I realized just how soft I had become. Too many years of "don't worry, I'll take care of it when I get home" have rendered me useless. This past year of virtually no overtime didn't help my cause, either. My husband was there more often than not when needed. And if he wasn't there, he would be home soon.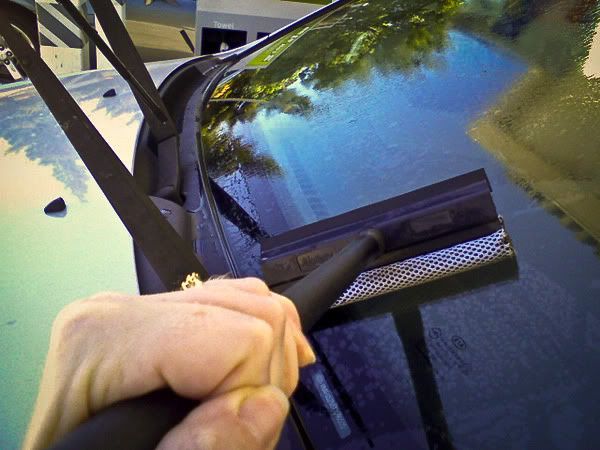 But the times are changing, overtime is back, it's fire season, and in addition to my regular routines, I have to do the man chores again. The trash isn't going to magically appear at the curb on the right day. The lawn is pretty much up to me. I will have to do the de-bugging of the car on my own. I'm even seriously thinking of breaking out the chain saw and attacking the trees.
Now, if I could just get the kids to take a group nap during daylight hours so that I can accomplish all of this uninterrupted...