The inspiration for this dish comes from a much-loved Pioneer Woman recipe,
Penne a la Betsy
. This is a family favorite and I make it all the time. It's a great skillet meal because it comes together quickly and feeds the whole family.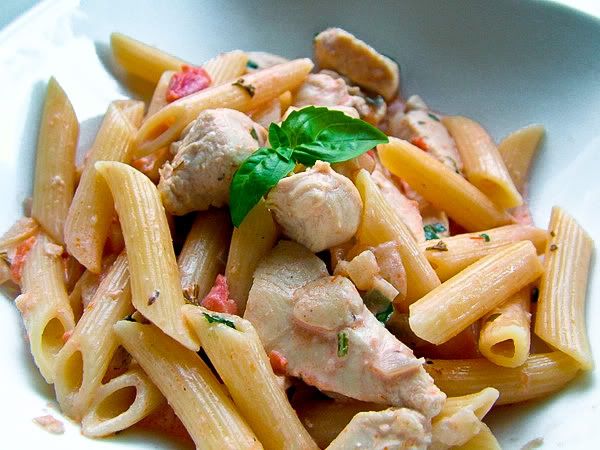 Ingredients:
3 chicken breasts
1 16 oz package penne pasta
1 medium sweet onion
2 cloves garlic
4 tbsp butter
3 tbsp olive oil
1/2 tsp salt
1/2 cup chicken broth or water
1 cup spaghetti sauce
1 cup heavy cream
1 tbsp fresh basil (approximately 5 leaves)
Salt and pepper to taste
Begin by placing a large pot of water on high heat and bring it to a boil, for the pasta. I've seen a lot of different methods for cooking pasta. Here's the method that I prefer, for al dente pasta that doesn't stick.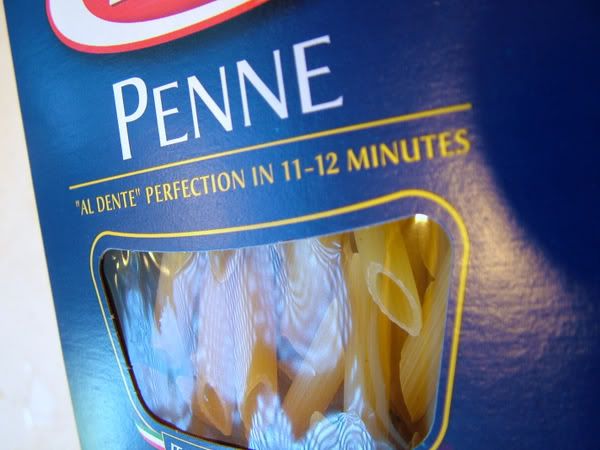 Add 1/2 teaspoon of salt,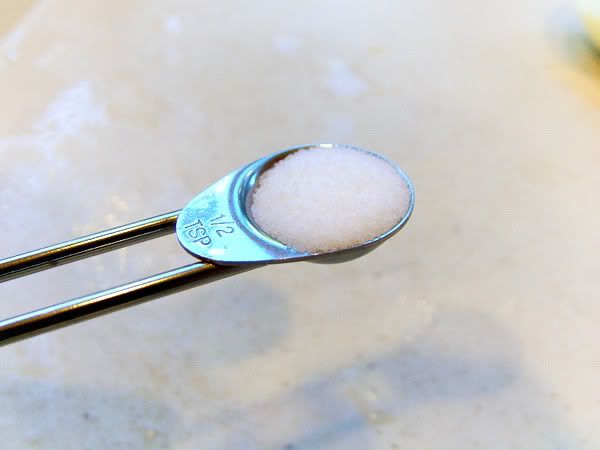 and drizzle about a tablespoon of olive oil in the water before it begins to boil.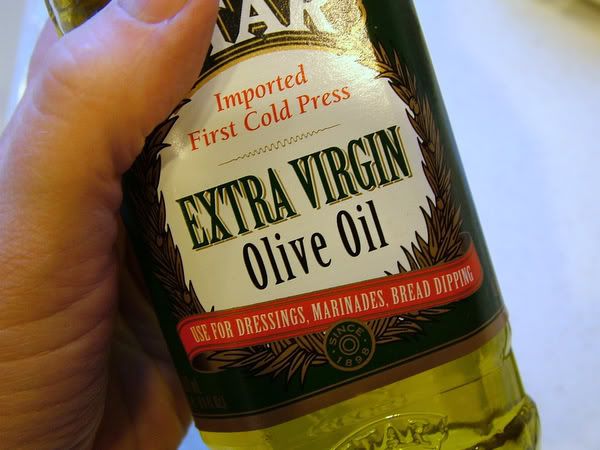 When it comes to a rolling boil, add the pasta and stir a bit to separate. Set a timer immediately, according to package directions.
I prefer to err on the slightly undercooked side for this dish, since the noodles are added back in and cooked briefly at the end. This package says to cook for 11 - 12 minutes, so I set my timer for 11 minutes. I dump the noodles into a strainer right when it goes off. I finish them by returning them to the pot and stirring in 2 tablespoons of butter and lots of salt to taste.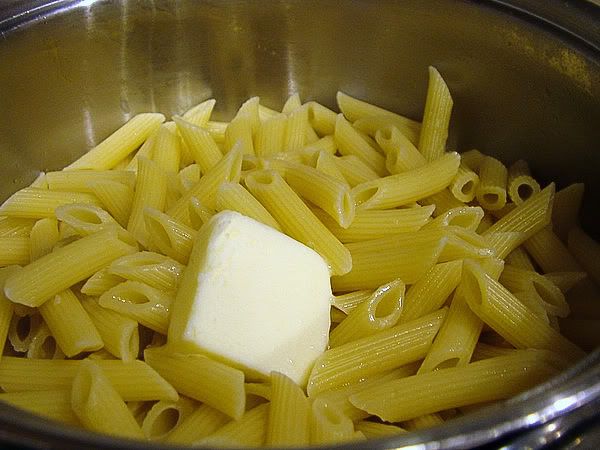 While the water boils and the pasta cooks, dice 1 sweet onion,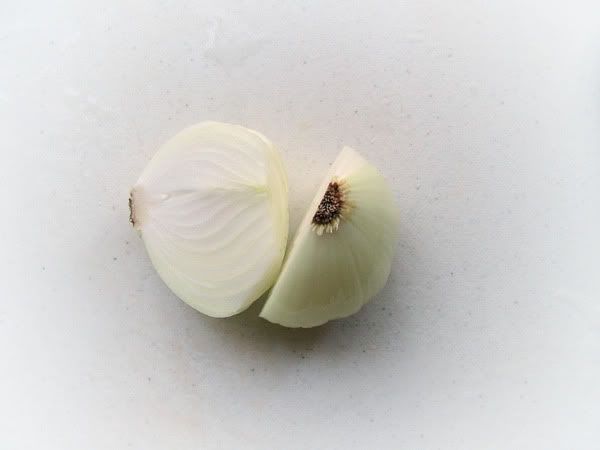 mince 2 cloves of garlic,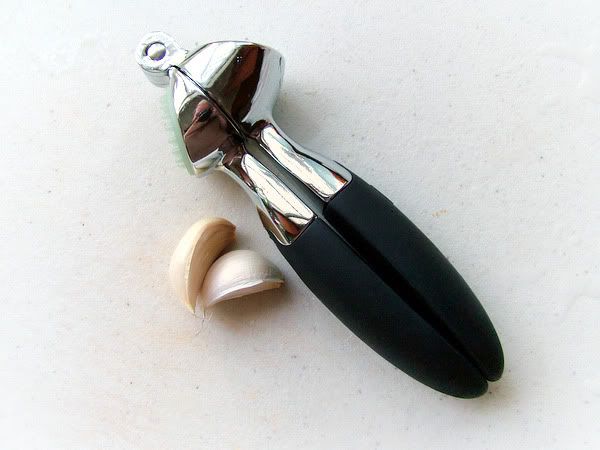 and chop 3 chicken breasts into bite-sized pieces.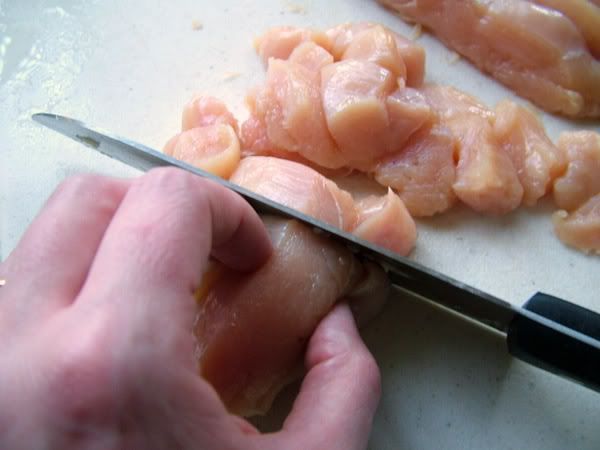 Heat 2 tablespoons of butter and 2 tablespoons of olive oil in a large skillet over medium high heat. Add the onions and the garlic and stir, cooking until the onions translucent.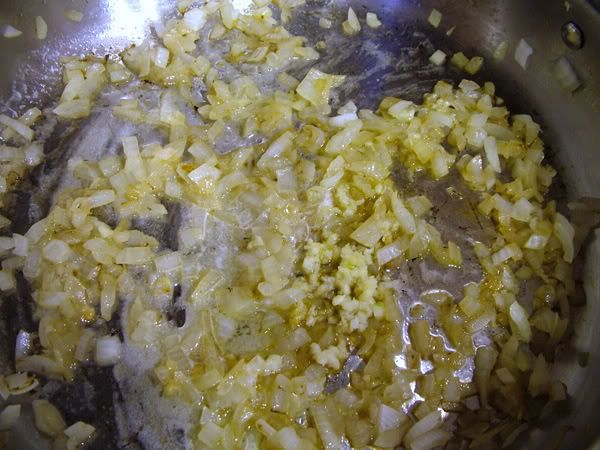 Add in the chopped chicken and stir periodically.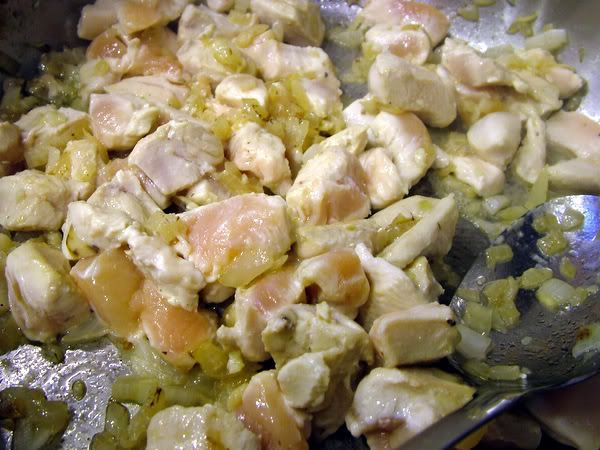 Cook until the chicken is done and completely not pink inside. Sprinkle generously with freshly-ground pepper.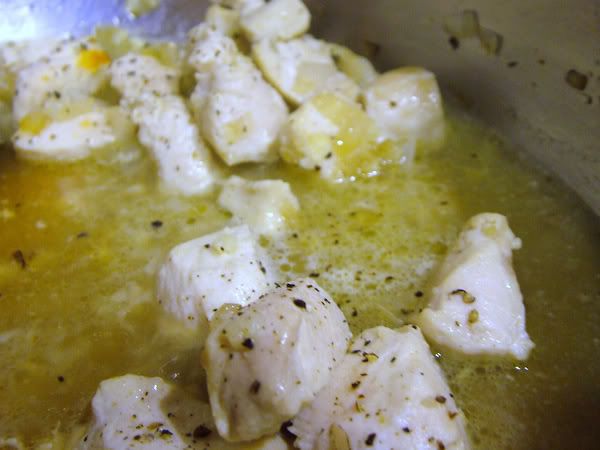 While the chicken cooks, chop 5 or 6 fresh basil leaves,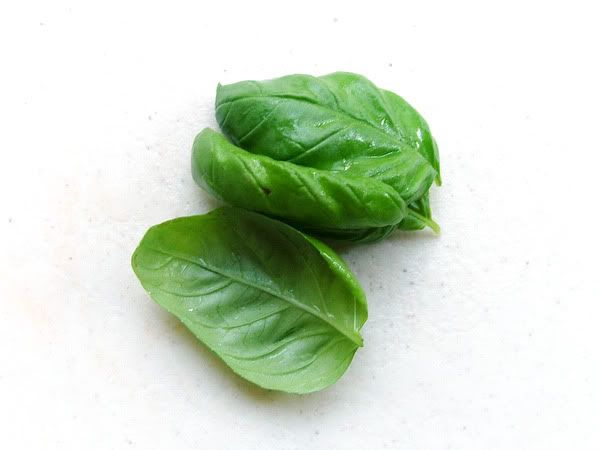 yielding 1 heaping tablespoon.
When the chicken is done add in 1/2 cup chicken broth or water, stirring, to de-glaze the pan. Add 1 cup of spaghetti sauce and 1 cup of heavy cream. Stir until heated through.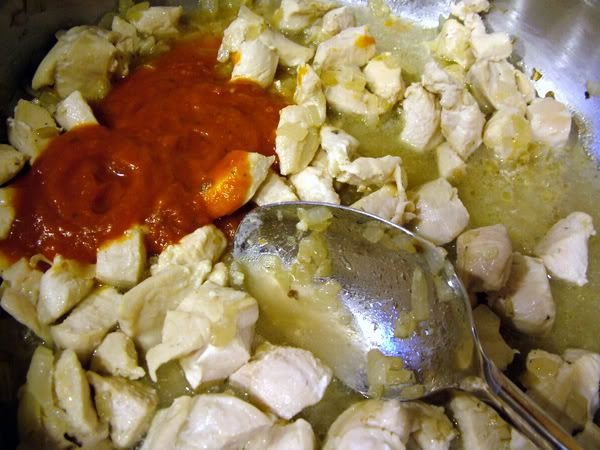 Add in the penne pasta, and lastly, the fresh basil. Salt to taste and stir to combine.