We were lucky to inherit some mid-century pieces of furniture from my husband's grandma.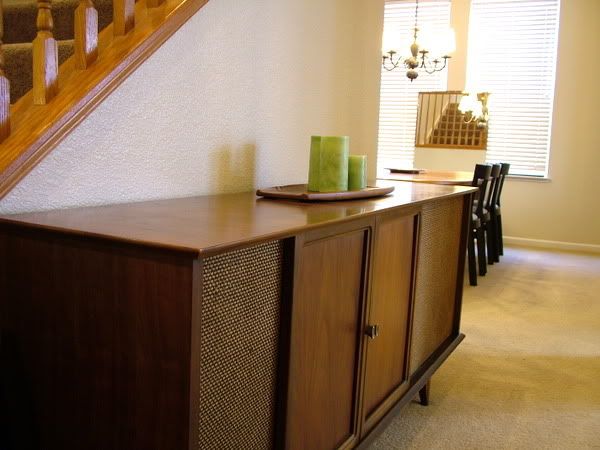 I love the lines of these tables. When his aunt dropped them off, she told my firefighter that these wood pieces have been around since she was a little girl.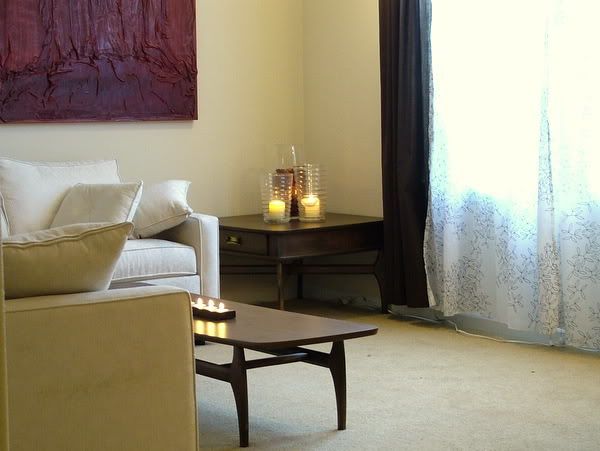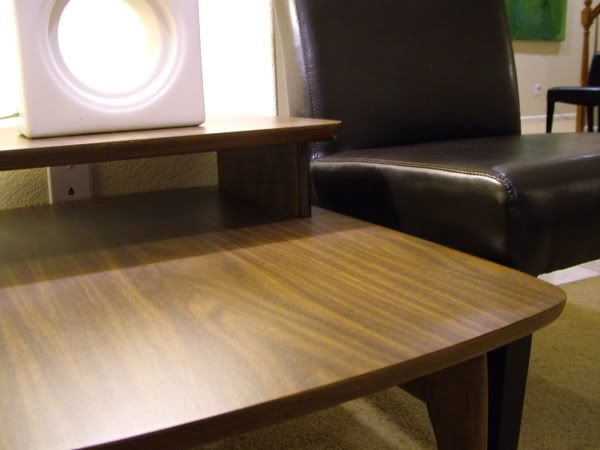 I also love that the drawers and cupboards have no hardware other than the pulls–they simply slide along their carefully crafted grooves.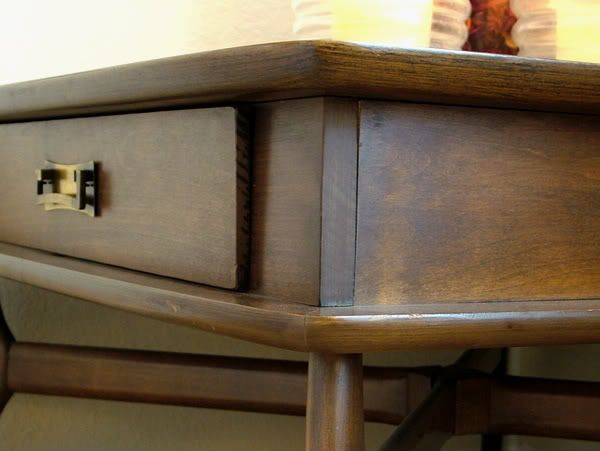 But what I love most is that the furniture still carries the exact scent of his grandma's house and I think of her every time I sit down.