It's been a lot of fun, meeting all of you through this medium. Isn't blogging wonderful? I appreciate you for visiting, for your words of encouragement, and I love hearing about your experiences on your respective blogs.
Recently, the folks over at CSN Stores who sell
mailboxes
, cookware, baby items, and everything in between, approached me with an opportunity to do a giveaway from one of their sites. Cool! Free stuff! I'd love to say thanks to you, my readers, by co-sponsoring a giveaway with them. It's nothing huge, just a little something fun and useful for the kitchen.
So, my question to you is, which must-have item would you like to see arrive at your doorstep--a microplane zester,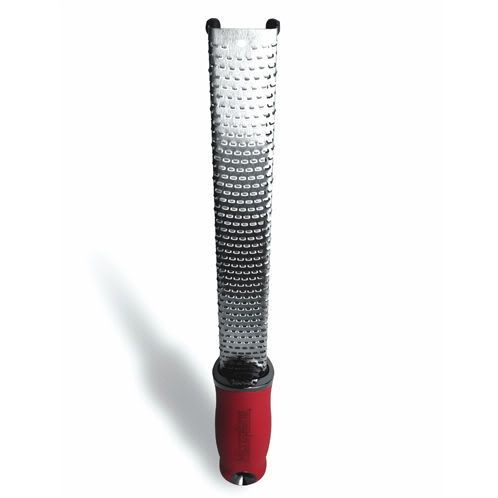 or a santoku-style knife?