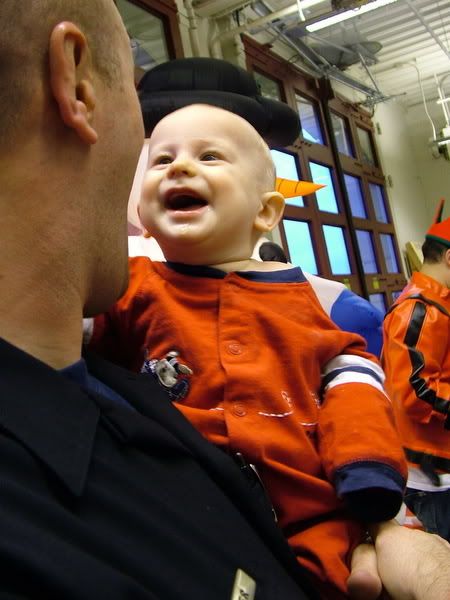 We went to the fire department's Christmas party this past weekend. There is no group better prepared to market a Christmas party to children than a fire department.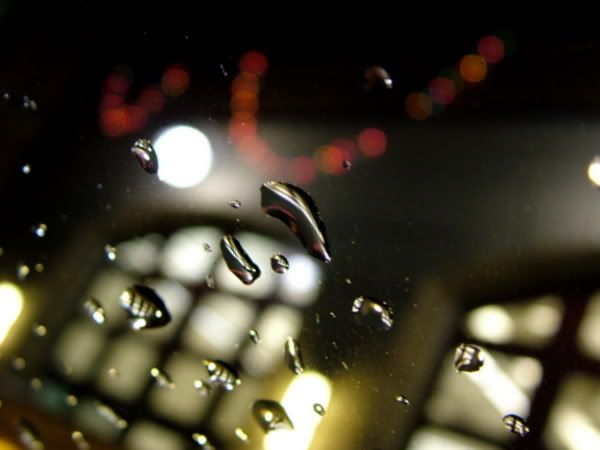 The people in charge did a fantastic job of making it a family-centric event. There was a volleyball net set up with gigantic beach balls to play with, a large floor mat lined with chairs on every side for parents of young children to corral their offspring, a bunch of those huge blow-up plastic figures that are fun and indestructible,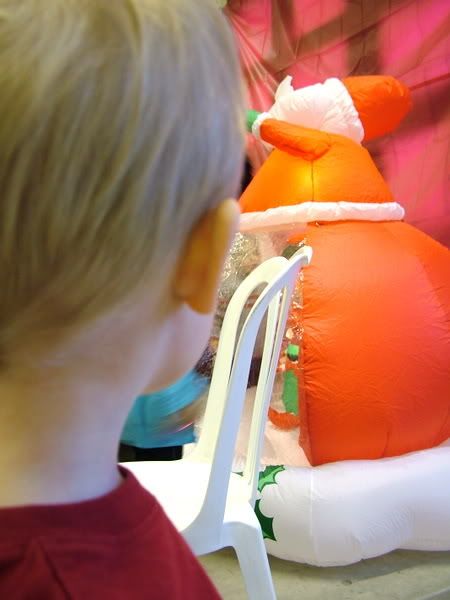 a table set up for making gingerbread houses, footballs being thrown around outside, and of course, flashy fire trucks for kids of all ages to crawl around on. Or stare at.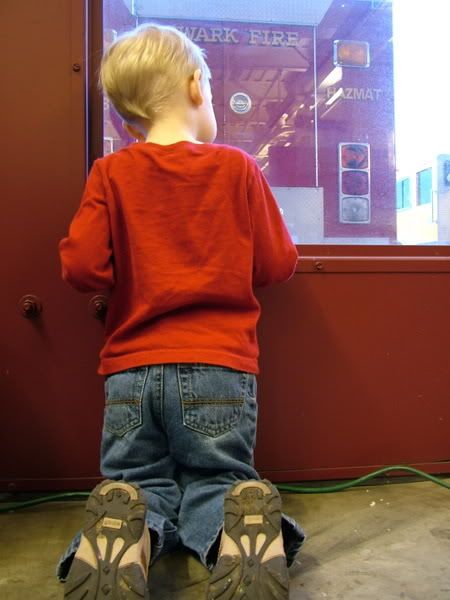 Oh, and a fantastic dessert bar set up upstairs.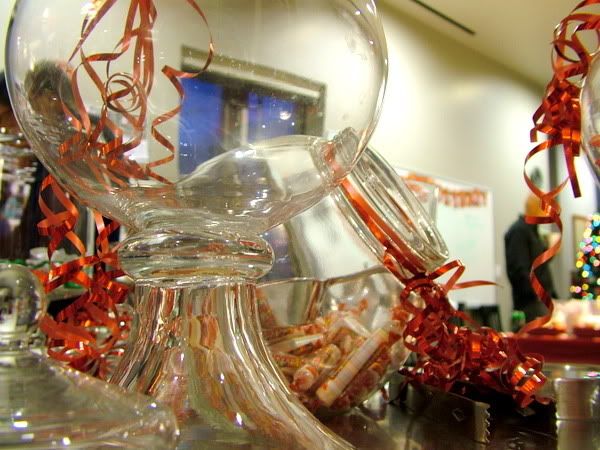 And, of course, Santa arrived via lights and sirens.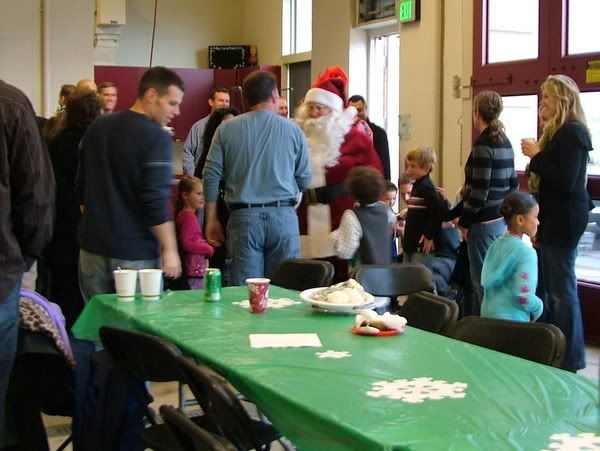 There were, however, some telltale signs that there were few, if any, women involved in the planning of this event. For example, there were no vegetarian food options, even though there's a known non-meat-eater or two on the department.
But it was the
Thriller
music on Santa's arrival that really betrayed the guy-centric planning. Not only did we have a Michael Jackson sound track, but there was also a wannabe MJ elf, dancing and all:
Really, it was a great party, even though there may have been a tad too much MJ: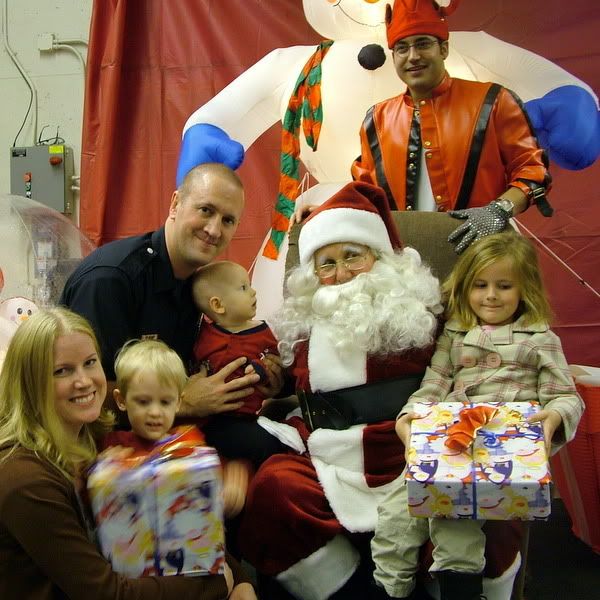 I think I may have a submission for Awkward Family Photos.