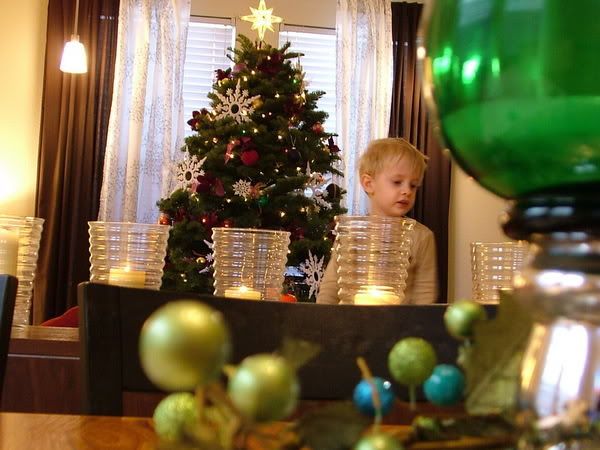 The tree is up! It's not as fancy or as themed as it has been in years past, and the ribbon I bought for it never made it on, but it'll do.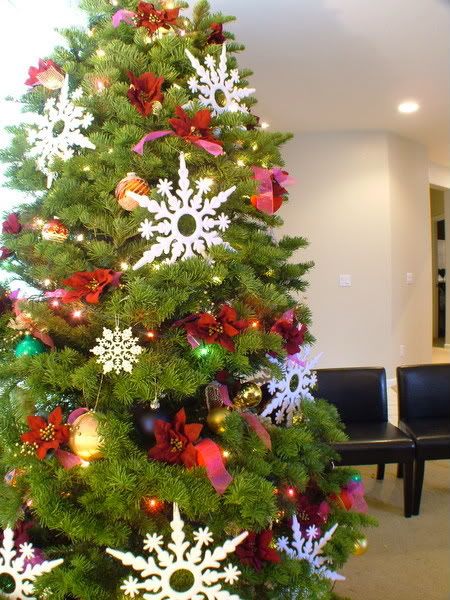 Hey, look, there's the two chairs I got for my birthday. Hi, chairs.
We spent half the night last night wrapping presents and putting the bikes together. They're too big to wrap. What do you think--put the bikes by the tree with a bow on them, or have a small present with a card inside saying "go look in the garage"?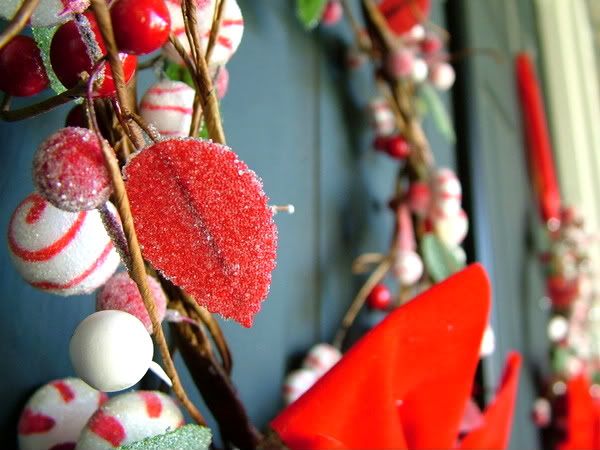 Now that the decorations are up, I need to start thinking about food!! I haven't prepared a thing.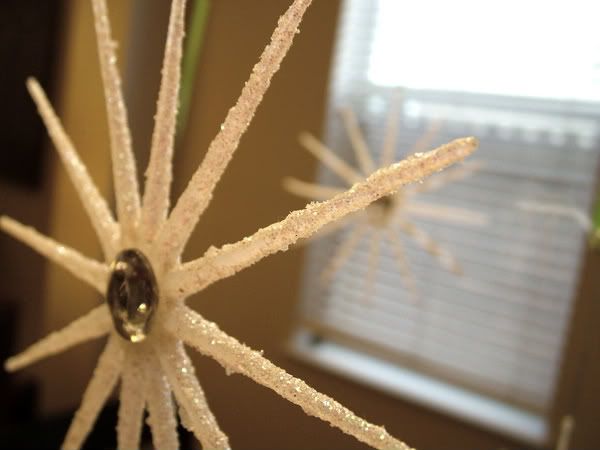 Well, at least, non-gingerbread food.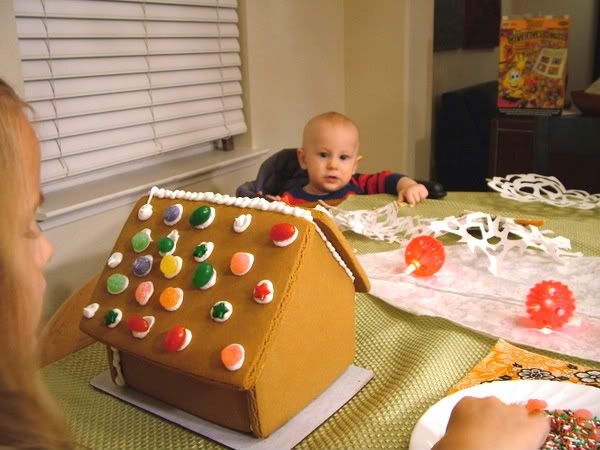 These houses are almost completely eaten already. The baby found a hunk of house. I had to pry it from his gooey, orange fingers. It disintegrated and made a huge mess, kind of like a biter biscuit. A tasty, sugary, Christmas goodness biter biscuit, with white icing nubs.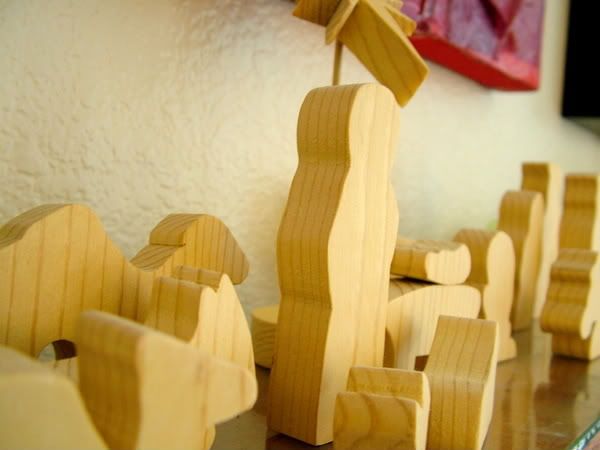 Are you ready for Christmas???