This recipe from my grandma is one of my favorite holiday side dishes. The sweet and sour taste is a great compliment to the rest of the meal. I love that it's a non-starchy side. I also love that it's super pretty! (Being super easy to make doesn't hurt, either.)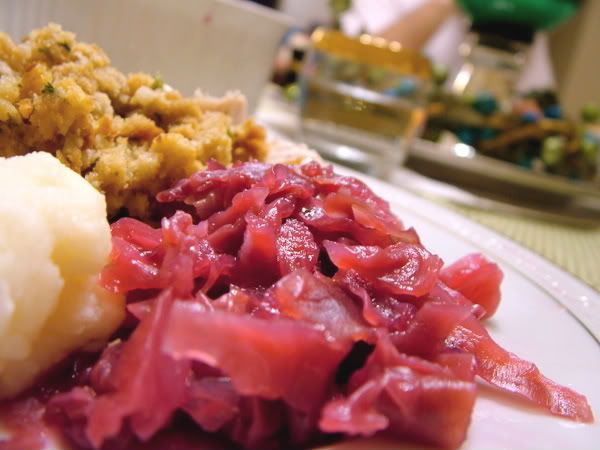 Ingredients:
1 medium head red cabbage
1 large or 2 small apples
1 medium onion
2/3 cup sugar
1 teaspoon salt
3/4 cup apple cider vinegar
3/4 cup water
1 tablespoon corn starch
Begin by quartering the head of red cabbage. Cut each quarter into slices 1/4 inch thick and place in a large pot.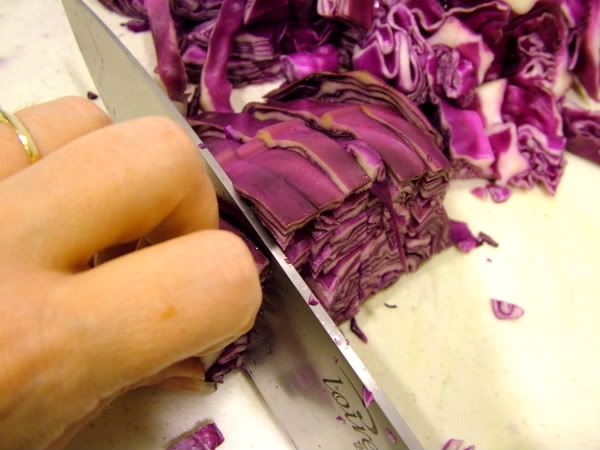 Dice the onion and add it to the red cabbage.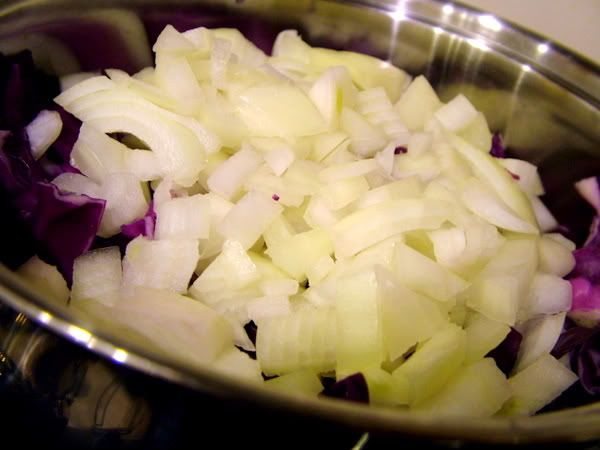 The recipe calls for Granny Smith apples, but I didn't have those on hand. These Fuji apples worked just as well.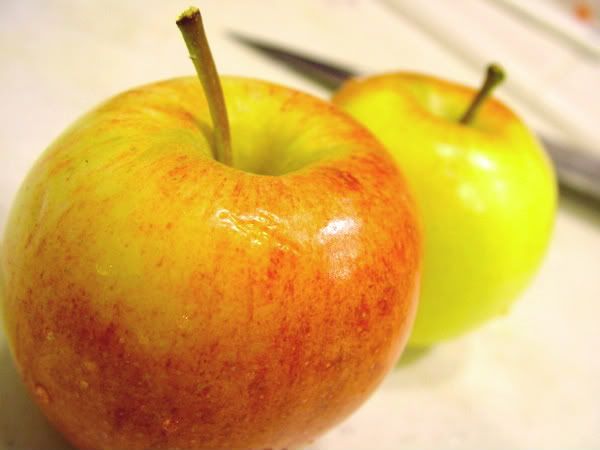 Peel and slice the apples.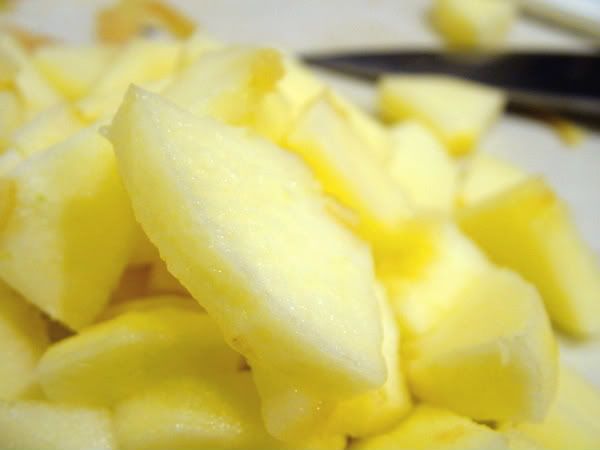 Add them to the pot.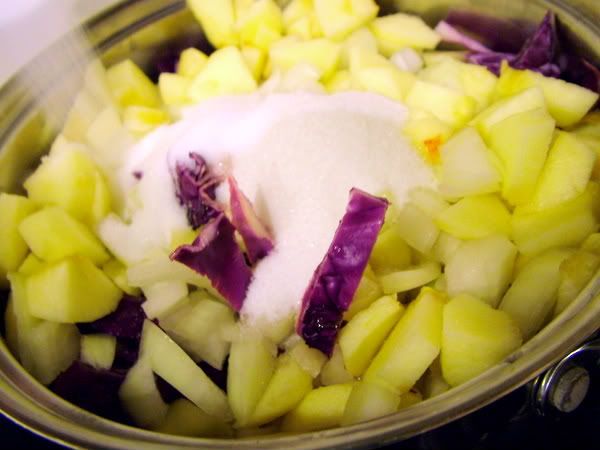 Add the sugar and the salt as well.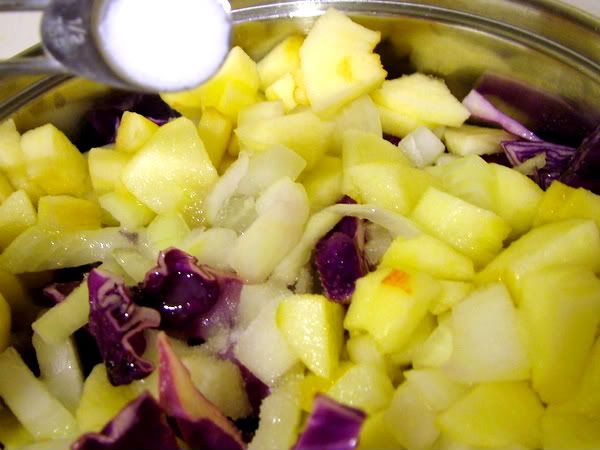 And the vinegar...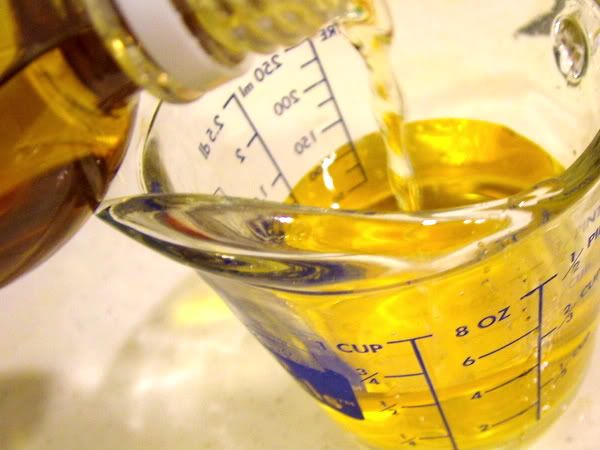 and the water.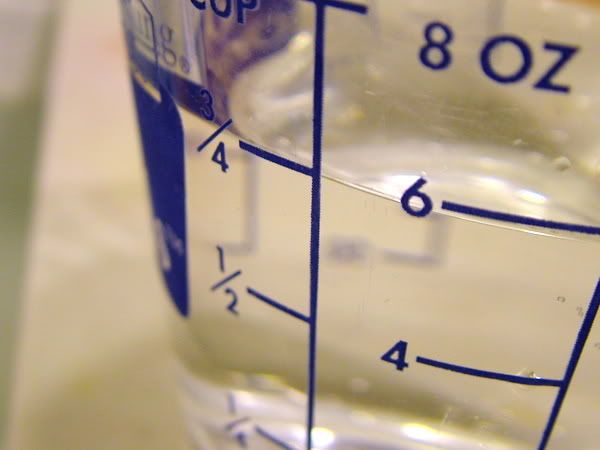 Turn the stove on high and stir the mixture, letting it boil for about 5 minutes.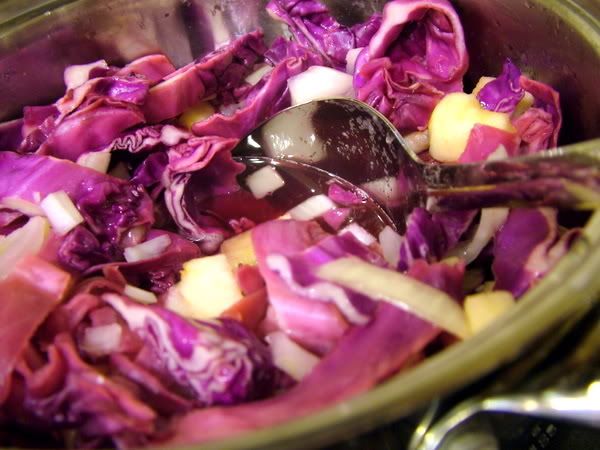 Then reduce the heat to low, cover the pot ajar,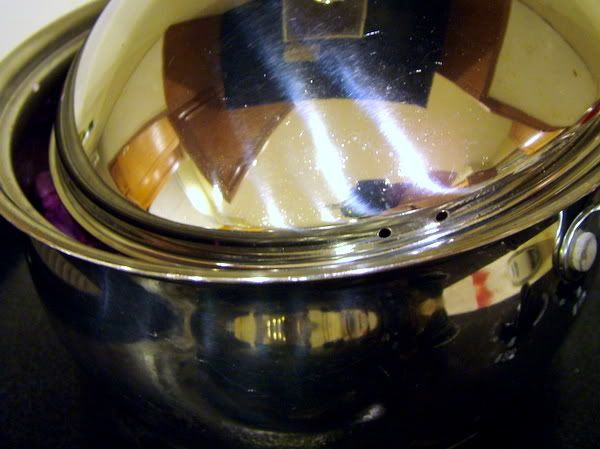 and let it simmer together for 45 minutes.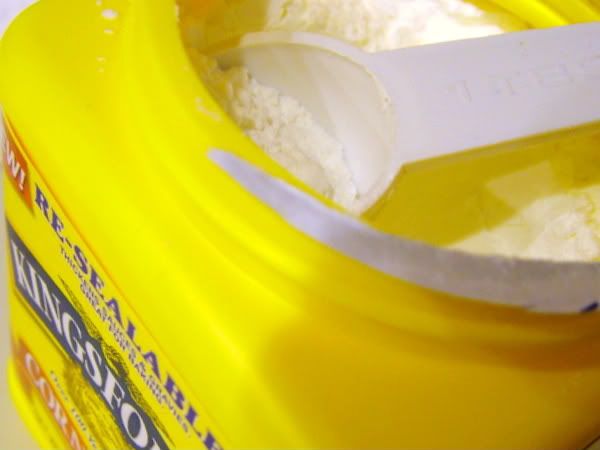 When it comes off the stove, add about a tablespoon of corn starch to bring the liquid to the thickness of gravy.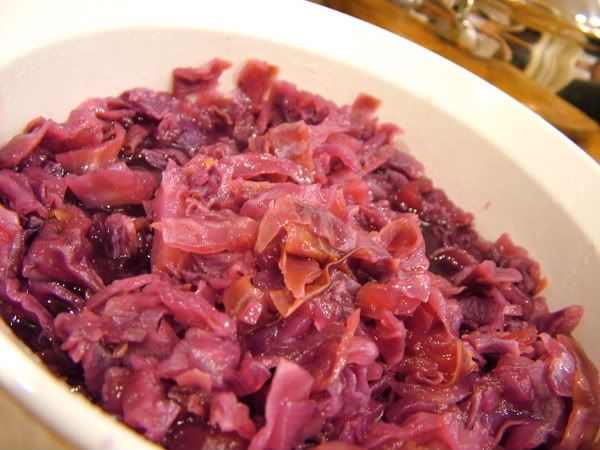 Oooooh, I can smell the sweet and sour goodness now! Thanksgiving just wouldn't be the same without some red cabbage. That's why I made a whole post-Thanksgiving feast this weekend, to enjoy all of the fixings that we missed while at the fire station last Thursday.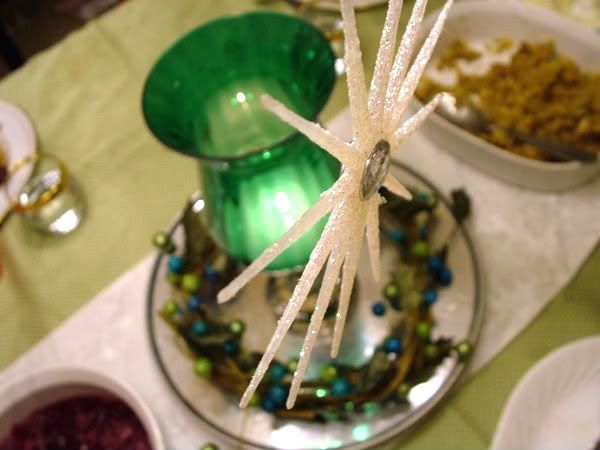 And, to have leftovers!