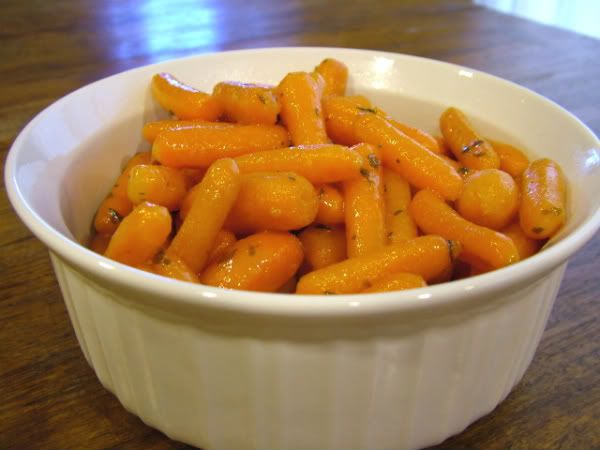 My firefighter does NOT like cooked carrots. Except these cooked carrots. I took them to the fire station one evening and apparently they were still the topic of discussion the next day. They're that good. It's one of the few dishes that everyone in our house thoroughly enjoys. And it's such a simple recipe! I'm all for simple, delicious recipes that don't require a multitude of ingredients.
The key is the buttery, sweet glaze that forms in the cooking process. This is my mom's variation of a recipe from the classic Joy of Cooking book.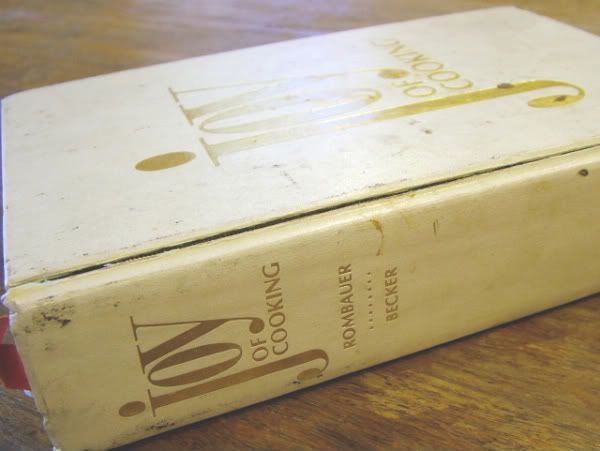 Thank you, Irma Rombauer, for teaching me so many cooking basics.
We'll do this
Pioneer Woman
style.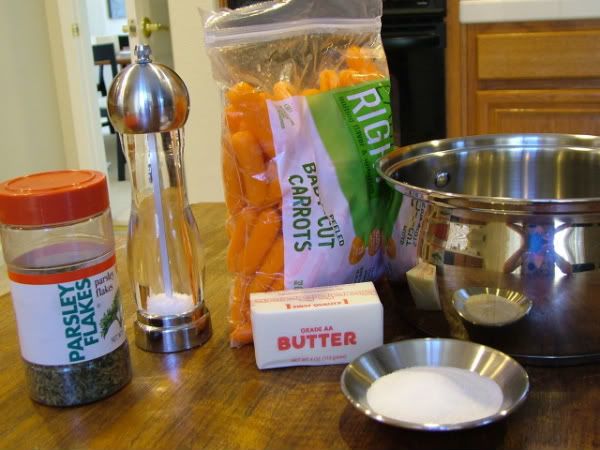 You will need:
2 lbs baby carrots or peeled, sliced carrots
6 tbsp butter or margarine
3 tbsp sugar
3/4 tsp salt
1 tsp parsley flakes
Approximately 2 cups water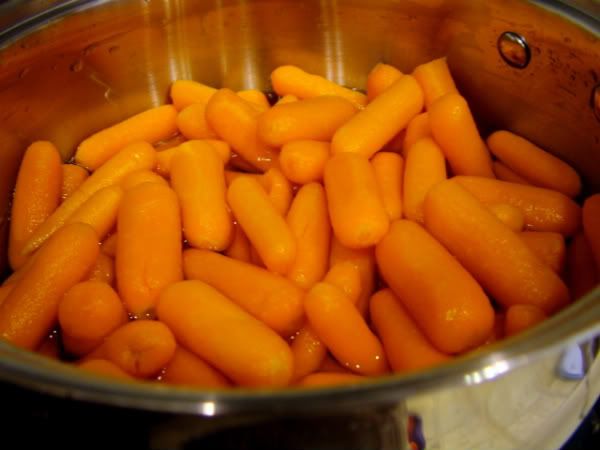 The trick is knowing how hot your stove cooks, and knowing how much water you'll need. The goal is to get the water to boil away in the span of 20 - 25 minutes. If it takes too long to boil away, the carrots will be mushy. Not enough water will shorten the cooking time and leave the carrots too crunchy.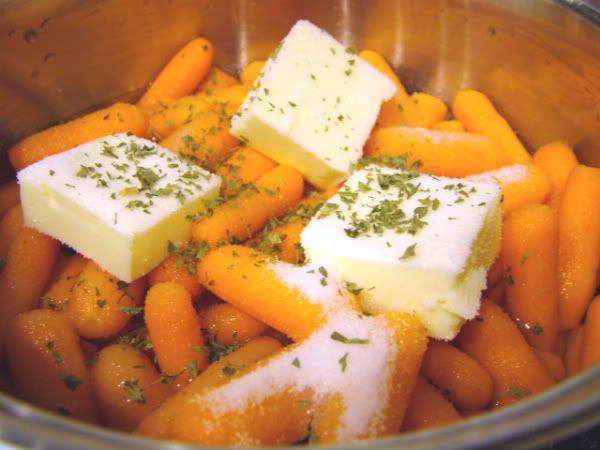 Combine all of the ingredients in a large sauce pan, on high heat. Set a timer for 20 minutes. That's it. I told you it was simple!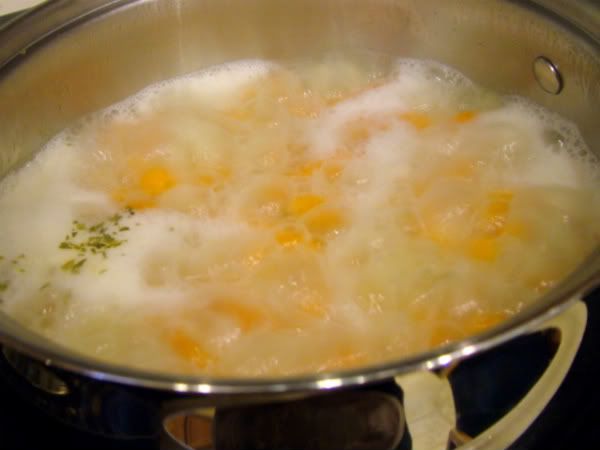 Bring to a rolling boil.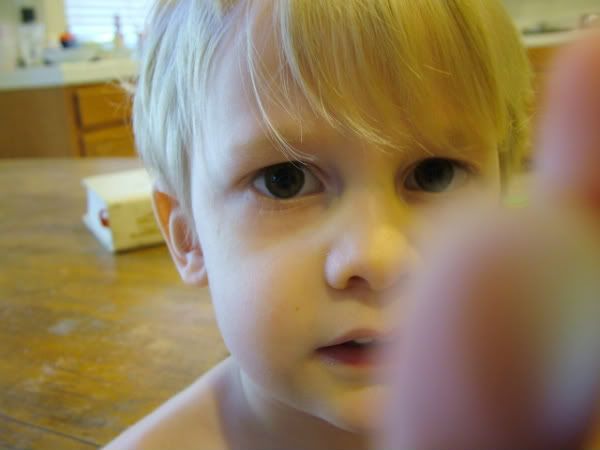 Here's my little guy waiting for the carrots to cook, trying to touch the lens. And no, he's not wearing a shirt. He's a stripper. We love him anyway. It's hard not to love those big brown eyes, especially since they're just like gazing into his father's eyes.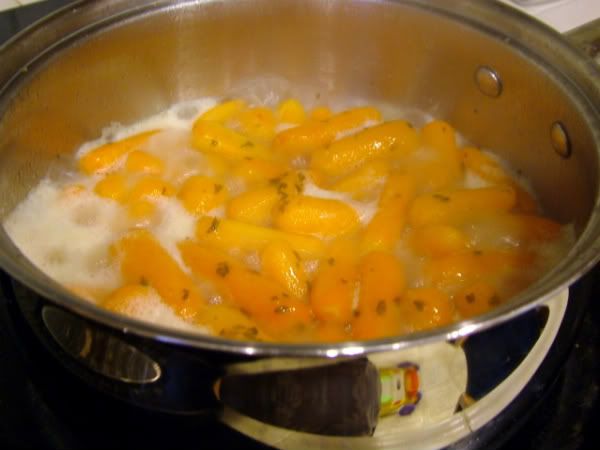 This is about 10 minutes into the cooking time.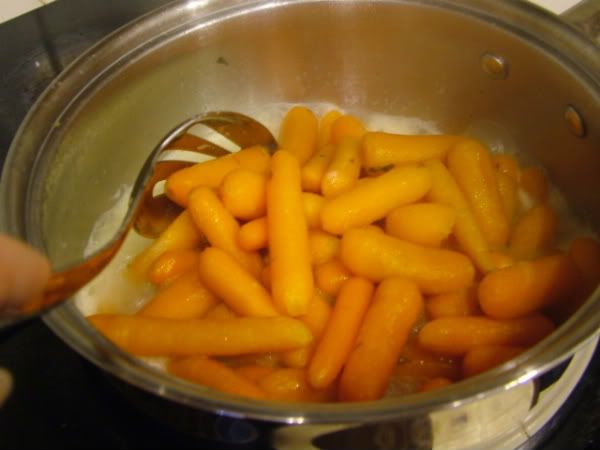 The carrots are just about done here. I like to push them away from the sides of the pan at this point so that they don't burn.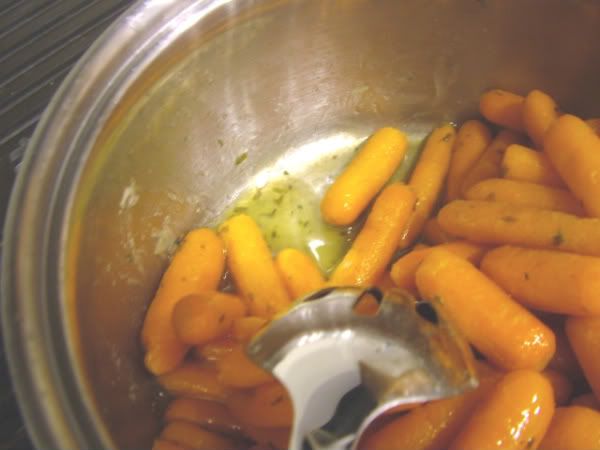 Oooh, look at that buttery glaze. Done! The carrots are finished when they start sizzling in the butter mixture left at the bottom of the pan. If you are at the 20 minute mark and there's still a lot of water, scoop out the carrots and boil down the glaze until it reaches the consistency in the photo above. If the carrots start sizzling before the 20 minutes are up, add a little bit more water - maybe 1/4 cup - to extend the cooking time as needed.