So, here's the thing.
Remember when Halloween used to be a one day event? We would dress up for school in some cobbled together costume, have a class party, come home, then trick or treat for hours with our friends.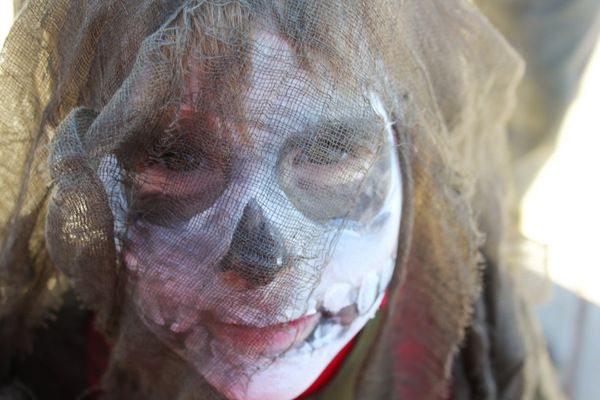 Maybe, if lucky, we would have a Halloween party to go to that night, too. There may have been a pumpkin decorating contest in there somewhere as well. Simple. One day. Done.
Not so much with the holiday now. These days, the costumes are much cooler. Well, maybe not cooler, since the creative genius behind sorting through the old costume box and making our own homemade costumes is sadly missing. But, at least, nice pre-made costumes are easier to come by.
Maybe that's why we, as parents, feel the need for our kids to wear them multiple times — since we paid for them (or painstakingly made them), and no child over the age of 5 wants to be the same thing again next year. Those costumes are a one night stand! Or a two week fling, rather.
The holiday goes on and on now. There's usually a trunk or treat at church, a community harvest festival, the school's celebration, and a Halloween party of some sort thrown by a friend, or in our case, the ballet school. This is all in addition to the actual trick-or-treating.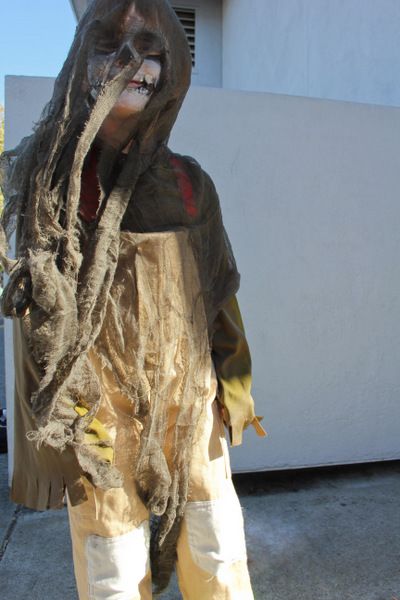 Our costumes were pretty beat up by the time Halloween evening came around. And interestingly, there was very little trick-or-treating going on in our neighborhood. I think by that point, as parents, we were calling Uncle. Do we really need five chances for our children to come home with a bag FULL of candy?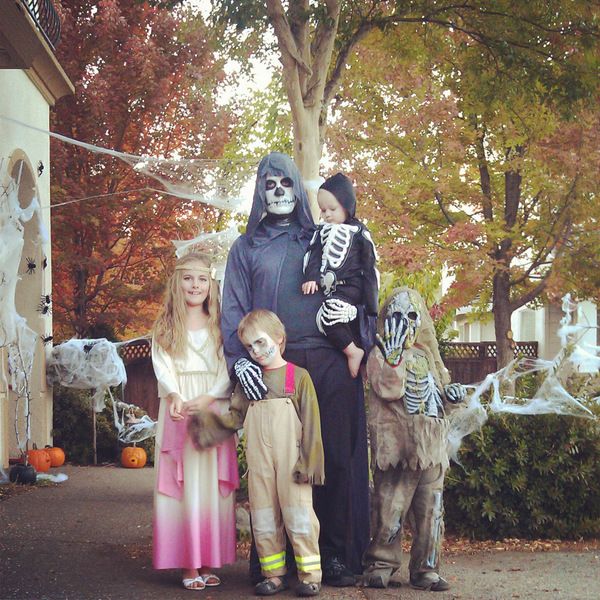 I mean, let's get real. WE are usually the ones who end up eating it. The stress of all of this celebrating takes a toll, we need rewards! I can't look at a miniature-sized candy bar now without an overwhelming feeling of guilt, gluttony, and the knowledge that I will eventually cave and eat it and love it. My kids were done with candy three days ago, but I'm still going strong. Ugh.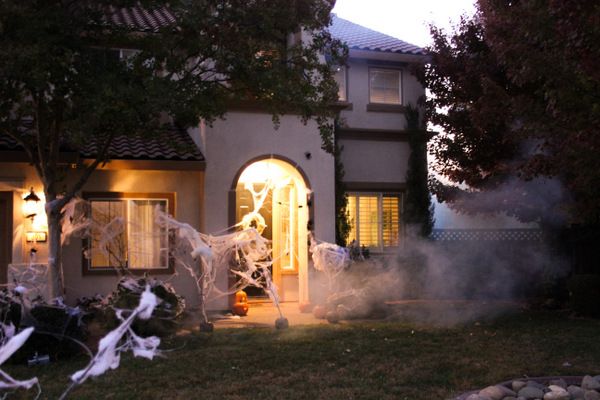 Not only are there more celebrations to attend, but decorating for Halloween has become much more prevalent. More prevalent = more pictures. Between Halloween and Christmas, it feels like the non-gory fall-themed decorations that celebrated Thanksgiving are nearly extinct. At Target, there never was a fall display. Only Halloween. And now, Christmas.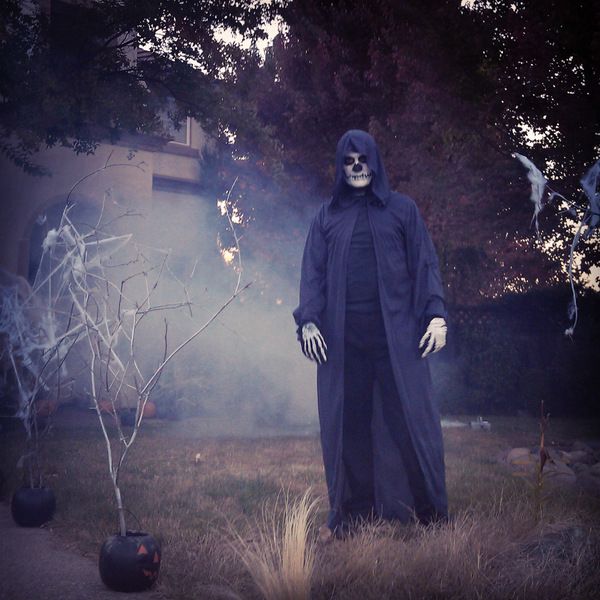 We decorated for Halloween instead of generic fall decor this year. For one thing, my daughter was starting to take matters into her own hands since I was reluctant. For another thing, Halloween decor options have come a long way since I was a kid.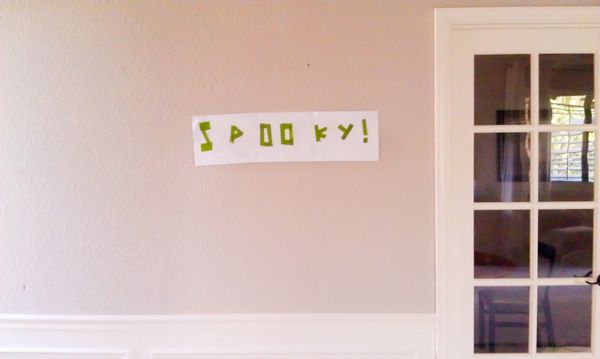 Since my children really really REALLY wanted to decorate, we decided to make a family night of it and put up some spiders outside. The kids had a blast.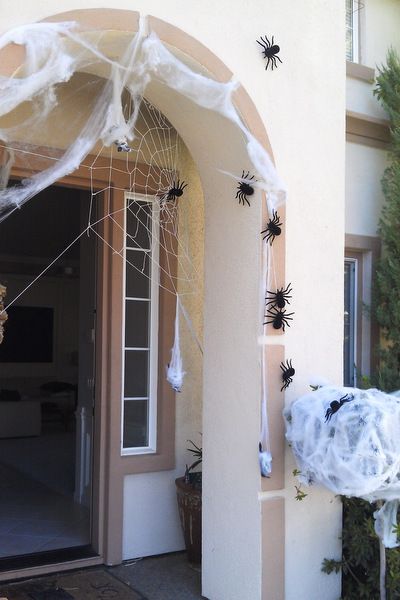 Now, the creepy crawly decorations are down, and I either put up other fall stuff now, or just wait the three weeks until it's Christmas decorating season. Or just decorate for Christmas now. But if I decorate for Christmas now, I can guarantee I'll be sick of it by the time the actual holiday comes around. I'm leaning toward no decorations. I need a break. And it's dark and cold.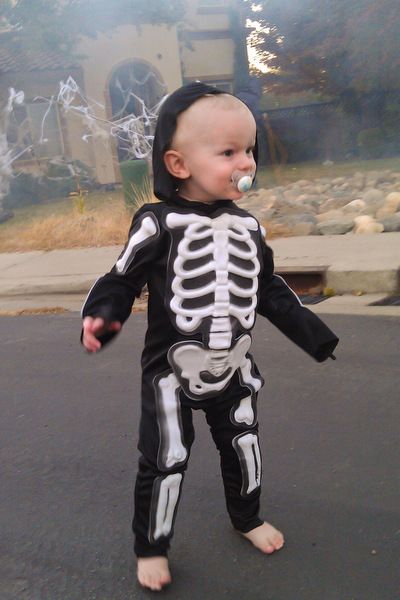 For those of you that decorate for Halloween, how do you fill the November void?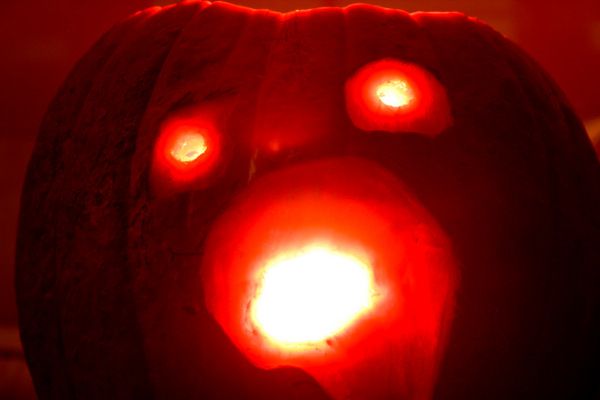 So here's why I blame technology. I blame Pinterest, and it's cousin Facebook, with its endless supply of ideas for decorations and cool Halloween party food. This creates more hype, more events, and more pictures. But I don't always have my camera with me for these events. And these events are spread out over weeks.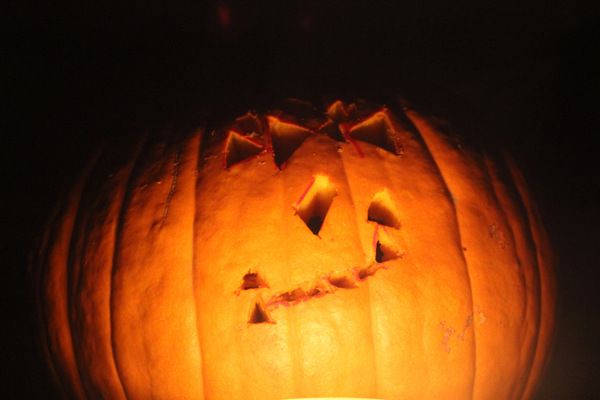 Which brings me to the second source of blame for my Halloween post delay, our decent cell phone cameras — which we do have on us if we don't have the nice camera. Do you know how many devices and downloads I went through to get all of the Halloween pictures onto my computer? I still don't think I have them all!!
But we'll call it good.
The good news is, we had a blast, and I got plenty of good shots to document my children and their personalities in their costumes.
(I don't think I have a single picture of my child self in a Halloween costume, come to think of it! My how things have changed.)