The new house came with some old stairs leading down to the garden. I just went through all of my pictures, trying to find a photo of the dilapidated steps. This is the closest I've got: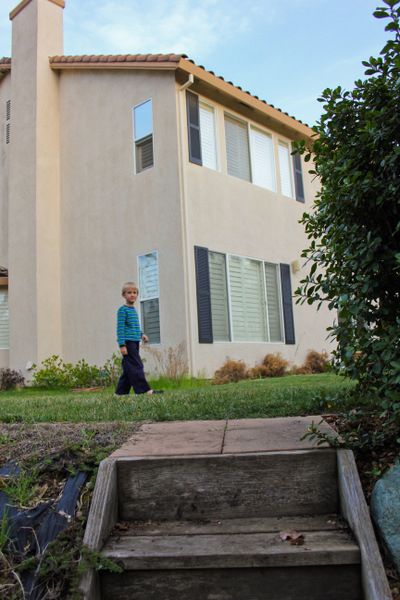 Apparently the top section of steps were so unimpressive that I managed to never take a picture of them, not even when we removed them last week.
The steps were formed by two planks of wood that at one time were attached to the runners. But over time, they just became loose boards — portals to the black decaying bug condo beneath them. Blech! If you didn't step very carefully, the board at the front of your step would wobble off. Not only were the planks shifty, but there was no railing to hold onto should your ankle give way. No one was allowed down the steps without supervision.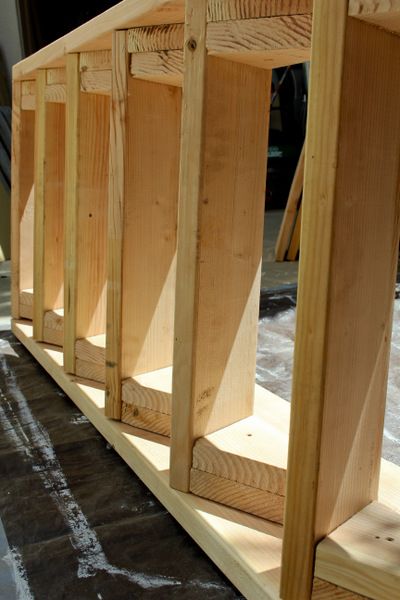 My husband and his dad (and the occasional helper) spent the week building the new staircase and fitting it into the old slot.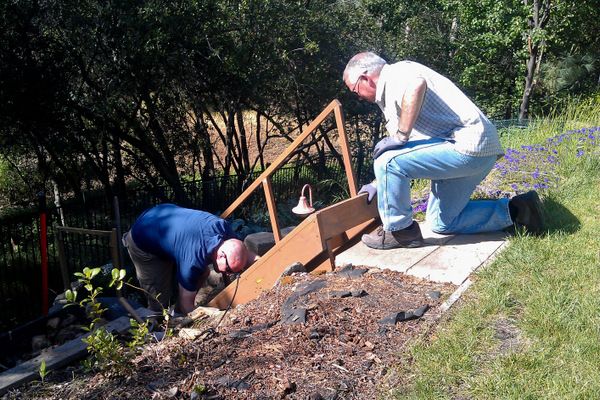 My job was to stain them. I tried to choose a color that worked with the existing steps and pavers further down.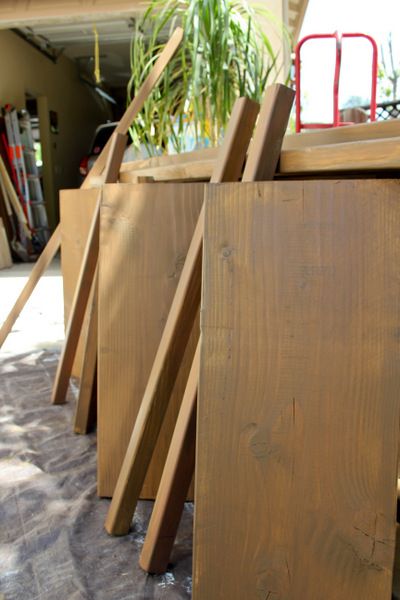 These are actually interim steps, until we can do what we really want to do with the slope — create a gradual path down to the garden that cuts in front of the little patio with the chairs. A path that is less stair-y, and more wheelbarrow-y.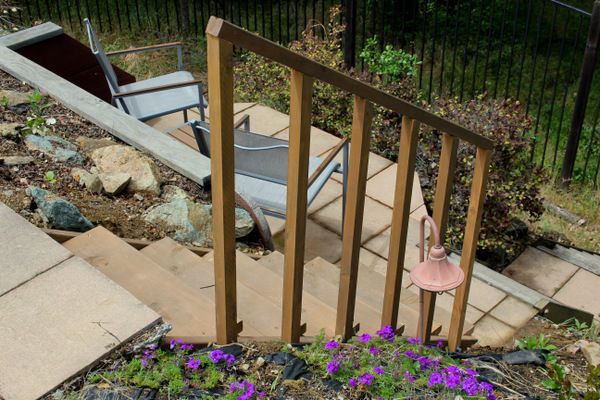 I like the new stairs. Every time I go down to the garden, I think "Oh, hey, new stairs!" It's a good thing.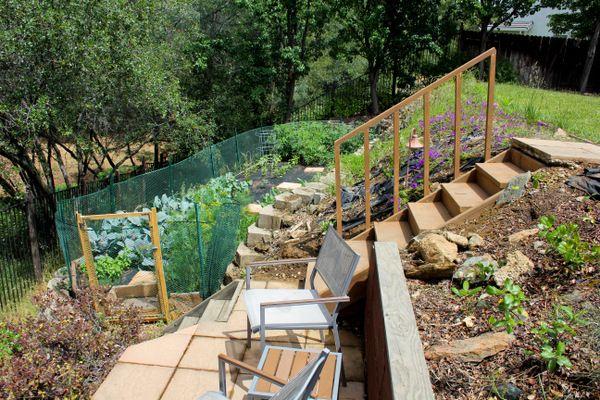 Speaking of the garden, it's really exploding.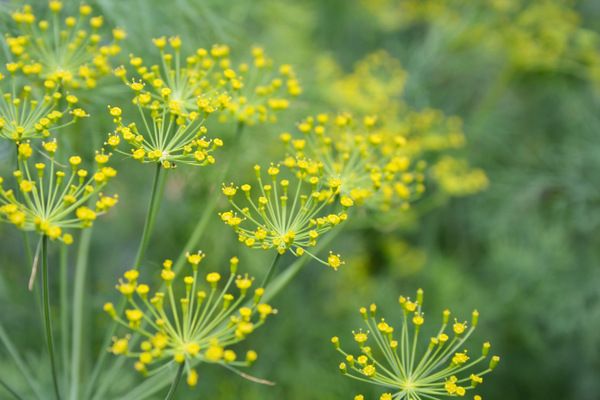 Here's the before shot, two months ago:
And here it is now: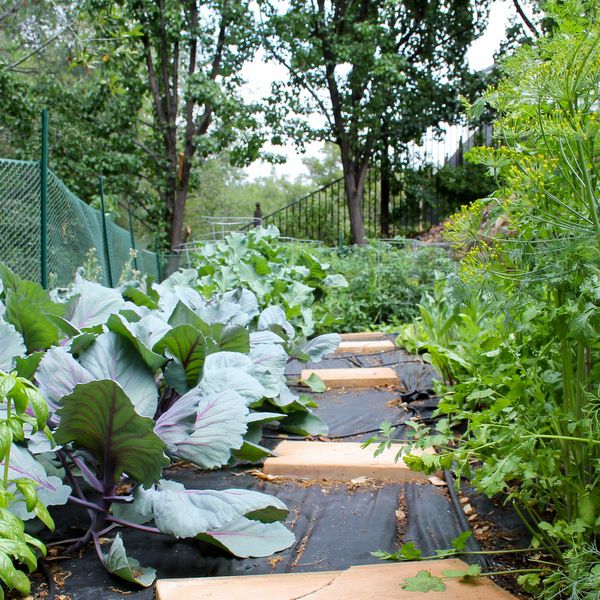 I can't believe that this is what the package of seeds that arrived in the mail turned into. Science is amazing!
The tomatoes are going crazy. This is a shot of them two weeks ago.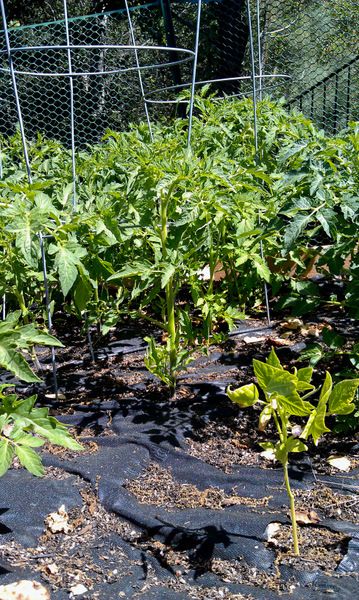 And now, 14 days later, they've grown over the top of their cages!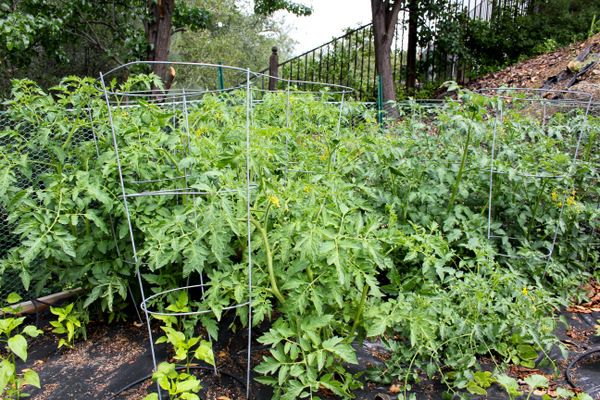 Now when I do my daily stare-down of the garden to gawk at how much it has grown, I can stumble on the way there and it will be okay because there's a rail to grab.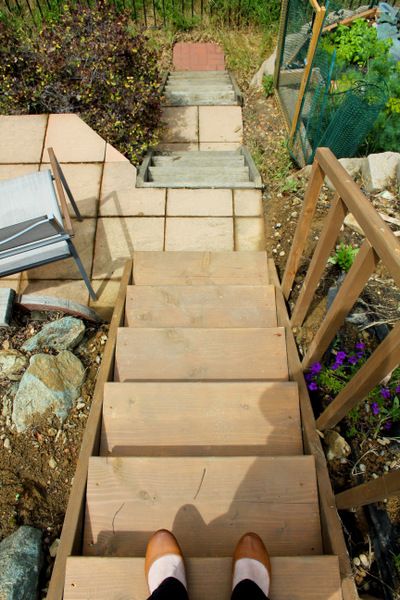 Hi, new stairs and rail! I like you.